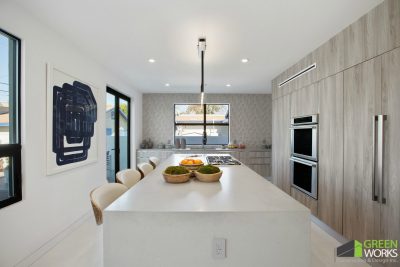 What a New Home Addition by GreenWorks Can Do for Your Los Angeles Home
May 22, 2019
---
Bigger isn't always better. However, if you have a home that you absolutely love, there's no reason why you shouldn't invest in more space, especially if you need it. Adding on a home addition is a great way to boost your property's resale value, house guests in style, or simply create an at-home oasis or all-purpose room for you and your family. Even if you have no intention of selling your home, adding on a separate room or wing of your house is always a good idea for savvy homeowners who want to spread out, create better flow in their home, and build a space that's hospitable and charming for guests. From bathroom remodeling in woodland hills to full-scale home remodeling and renovation in Los Angeles, GreenWorks does it all. There's a reason why we have the reputation of being the best home contractors in Los Angeles. If you've been thinking about getting a room addition contractor in Los Angeles, here are just a few reasons why you should choose GreenWorks to revamp your home.
There's No Better Way to Add Space
Anyone will tell you that organizing your closet, knocking down a wall, or even converting your garage are great ways to make your home feel roomier. However, if you really need that extra space, there's no comparison. Having a home addition means committing to a whole new, dedicated space for guests, storage, acoustics, or even a home office. You have to be absolutely sure about needing the space before you commit. If your home has a lot of guests or extended family members stopping by the stay the night, a guest room could save you a lot of stress by making it that much easier to accommodate guests even on short notice. If you're sick of pulling out your back opening up the sleeper couch every weekend or tripping over guests on your way to the kitchen, having a separate, dedicated space for visitors could go a long way toward preserving your sanity. Have a big event coming up, such as a wedding or graduation? Opening up your home to guests has never been easier, especially when you're trusting GreenWorks, the best contractors in Los Angeles, to get the job done.
It's Always a Safe Investment
While the housing market does tend to fluctuate, that doesn't mean that you're not always going to want or need your new home addition. If you're looking to sell your home at a profit someday, the optics are pretty good when you add an addition or do a minor remodel for your bathroom or kitchen. But before you commit to bathroom and kitchen remodeling in woodland hills or home remodeling in Los Angeles, ask yourself a few key questions. Is this something you really want, or are you doing it for the resale value? Is this new space something you'll actually use? If you're thinking about opening up an Airbnb, how long do you think it will take to recoup the cost of the remodel? Finally, ask yourself if this is the best way to invest your money back into your property. If everything else is in good shape, you should get in touch with GreenWorks, the best room addition contractor Los Angeles, for a quote.
Pick the Space That Works for You
When building a home addition, you have plenty of options to consider. You could opt for a "bump out," which is an extra room or structure built on the side of a home, convert your garage into a fully-functioning living space, or even use your sunroom as an extra guest bedroom. All of these choices have benefits and pitfalls. For instance, while turning your sunroom into another bedroom might be the least expensive option, it's also the most limited. Remember, a pre-existing space like that isn't going to be coded for year-round living. You're going to need to install better insulation to make it a hospitable living space, which may set you back some. If you're building a bump out, you're going to be looking at a five-figure job at the very least, while garage conversion will leave with the same insulation problems as your sunroom without offering too much natural light. Assess your budget and figure out the best way to add space to your home without hurting your wallet.
Leave the Stress to GreenWorks
One of the perks of using GreenWorks for an exterior remodeling job or a home addition contract in Los Angeles is that you don't have to deal with any of the stressful details. Many homeowners assume that it's easy enough to build a full room addition on the cheap by doing it themselves. The truth is that you want to avoid the pitfalls of a DIY job whenever possible. Not only is doing your own work going to end up being dirty, time-consuming, and stressful, it's going to quickly eat up all your weekends and free time. With GreenWorks, you get a quote, a timeframe, and quality service that's completely safe, insured, and up to code. You don't have to spend sleepless nights wondering if you installed those drainpipes the right way. Instead, you'll be able to have your new home addition in Los Angeles up and running without getting your hands dirty. Sure, you might enjoy the odd home improvement project now and again, especially if it's something that can be completed in a day or over the course of a weekend. That doesn't mean you have the ability, or the motivation, to take on something as serious and potentially dangerous as a full bump-out addition or even a garage conversion. Anything that involves plumbing, renovation, or an electrical panel should be left to the professionals. For your own safety, let GreenWorks take care of the heavy lifting so you can enjoy your home addition in peace.
If you love your home, there's no reason not to invest in it. With the help of GreenWorks, you can turn your property into something truly unique, truly, special, and totally you.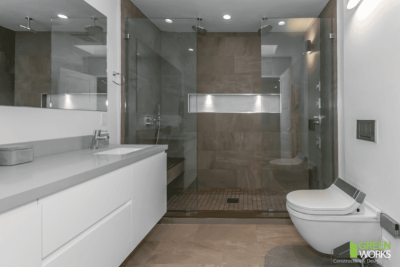 January 23, 2017
September 18, 2023