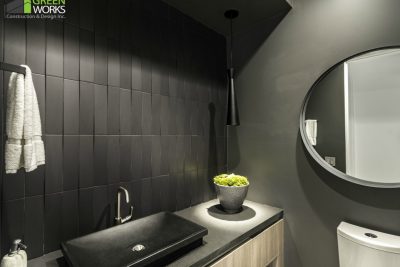 Transform Your Bathroom with a Remodel From Greenworks
February 27, 2020
---
Bathrooms are an integral part of our everyday routine. Whether we spend extra time getting ready in the morning, live for our "rinse the day off" forty-minute shower, or sink into relaxation after a stressful day in our bathtub, we can all recognize that bathrooms are a place of sanctuary. Or at least, they should be. For many, living with an outdated, dirty, or unfunctional bathroom has a large effect on overall life quality. Bathrooms that are too small, that don't offer enough counter space or cabinets, or are poorly lit can be the bain of our existence. Bathrooms designed even twenty years ago are already vastly outdated and can feel as though the design emphasis was on function rather than luxury, aesthetic, and comfort. So, what is the next step in your bathroom transformation? This process can often feel cumbersome, confusing, and often comes with too many material and textile options that make us lightheaded. Luckily, the best contractors in Los Angeles harbor years and years of experience in the field of bathroom renovations and can help craft a beautiful and luxurious bathroom to suit your unique vision and individual needs. Greenworks Construction is all about personalization and quality. Appearing in length on Million Dollar Listing for our record-breaking luxury Culver City home, we've shown our prominence as one of the top construction companies in Los Angeles. Offering everything from simple upgrades, to complete remodels, plumbing and repairs, we provide top-quality craftmanship and all the best in materials and textiles. Because bathroom remodeling is such a prevalent request we get from clients, we thought it beneficial to provide some helpful considerations to keep in mind during your bathroom make-over process. Below, hopefully you'll find some answers to the questions you've been asking yourself for years.
What kind of Remodel is Right for Me?
Often times, clients come to us not sure whether to fully gut and rebuild or to simply give their bathroom a face-lift. This choice is largely dependant on the current state of the bathroom, the existing fixtures and appliances, available time and financial budget, and simply put- personal preference. Some clients really love certain aspects and aesthetic qualities of their bathroom, but they know it needs a bit of updating, perhaps with new cabinets and fixtures. Others want to start from scratch and craft an entirely new space. It's really up to you and your circumstances. We are happy to offer a variety of options and work within your limitations to achieve the ideal finished product that will update your interiors, and enhance your life!
How Can A Bathroom Provide a Positive ROI?
A lot of homeowners are wondering how they can make minimal improvements to their homes without over-extending themselves and breaking the bank. This isn't a difficult medium to reach when working with the right contractors Los Angeles. Generating a positive return on investment through interior upgrading is a sure way to increase the value of your home, and enjoy the improvement for years to come. An improvement as minimalistic as a bathroom remodel is only going to add value to your home and enhance its contemporary qualities. Often times, updated bathrooms become a selling point for potential buyers and renters alike. If they notice updated fixtures, stylish design, and luxurious amenities, the buyer begins to future project themselves into that beautiful setting, and that mental experience can make or break the deal.
What About Materials?
Making design decisions is not always easy. In fact, for many- its a total headache. People inherently don't like to be presented with too many options that tax the mind and slow down the renovation process. That's when our expertise comes into play. As top Los Angeles Contractors, we have years of experience in material and textile sourcing. We can streamline the decision process for you, considering your upfront preferences and based on your overall vision. We sustainably source all of our materials, so you don't have to worry about your karmic footprint on the environment. These materials can drastically alter the cost and time of construction, so we make sure to be upfront about costs and options before moving forward with the project. Tile and flooring, for example, can fluctuate a lot in cost depending on the material. After knowing the parameters to work within, we ensure everyone is on the same page by providing relative choices without inundating our client with too many options.
How Long and How Much?
Perhaps the most important question we are asked when starting a new job is of course, how much will it cost me? It's important to know that these projects vary greatly based on duration, materials, size, existing structural elements, and the desired features of the bathroom. Typically, we can estimate that a partial remodel will cost anywhere from 5-10k, whereas a full renovation could be anywhere between 12k and up. This is a relatively minimal cost compared with how much your ROI will be down the road. Secondly, we address the how long question. While we don't like to under-estimate the duration of our projects, through experience we can safely estimate that a bathroom remodel typically stretches from about 12 to 21 days. We don't work with third parties so we can effectively save time on "middle-man delays" and the potential for things to go wrong.
With all of these considerations, hopefully you can enter into your next home improvement project with total transparency, excitement, and ease. Thinking about updating your interiors, and are enthused to start with a brand new bathroom remodel? Greenworks Construction is the team to realize your bathroom dreams. Contact Us to get in touch with one of our knowledgeable representatives today, and make your vision become a reality.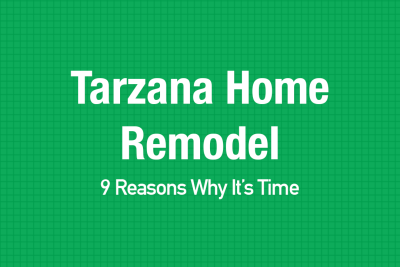 August 7, 2023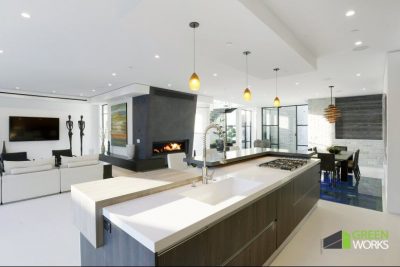 May 8, 2017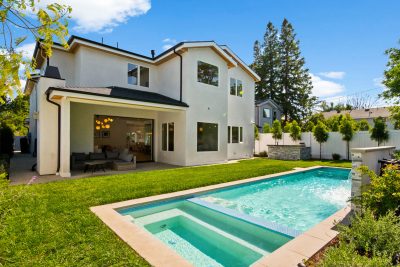 May 8, 2023