Impress Neighbors and Buyers with Your Los Angeles Home Renovation from Greenworks
June 15, 2019
---
Your home is your castle, even when you don't feel like you ever get enough time to give it the care it deserves. If you're like so many homeowners in the Los Angeles area, you probably don't give your home the consideration it deserves. The demands of life and work can be stressful and all-consuming, and taking time away from your busy schedule to focus on a home remodeling project could feel counter-productive. 
Here's the thing: when you invest in your home, you're actually investing in a better, easier life for yourself. Even if you've never given a thought to revamping your Los Angeles property, there are so many reasons to start. As a homeowner, you're already sitting on a huge potential investment. If you neglect to keep your home in good shape or invest in necessary renovations, you could have a harder time getting your house off the market when the time comes to sell. Even if you never plan on selling, there are so many reasons to invest in a kitchen or bathroom remodeling project. Here are just a few:
Don't Let Your Home Get Run Down
It's not enough to own a home. You have to take care of it if you want it to really pay off as an investment. That doesn't just mean spending time cleaning your home siding and doing the necessary roof repairs every decade. Taking care of your home means making sure it's the best it can be. If that means hiring the best room addition contractor in Los Angeles to turn your guest room into a fully-fledged apartment you can rent out, GreenWorks can help. Even if it just means knocking down some walls in your kitchen to create a more intuitive, design-forward space, GreenWorks can make sure your new home reflects your needs. If you want to spend more time hosting guests and family members, investing in a home addition can be a great way to do it. If you just want to put a few personal touches on your home to make it feel a bit more 'you', you'll be contributing to building a better, more market-friendly home in the long run. When considering a remodeling project, it's easy to get overwhelmed. 
Explore the Many Possibilities of a Home Revamp
That's why it's important to take it step by step. What are your immediate needs versus your long-term goals or desires? Is it important to you to have a home that looks good from the outside, or would you prefer to focus on long-term jobs that require a bit more stamina, such as a kitchen remodeling job? Before you decide to take on a long-term project like a room addition, it's good to consider your needs in the moment. If a big event is coming up and you need more space, it might be the right time for a home expansion or a room addition. However, if you're not in a rush, starting out with a smaller commitment like an exterior remodeling project could be the way to go. Consulting with GreenWorks about the best choice for your space is the best way to start exploring the many untapped market possibilities of your home property. 
 Start Small
You're excited to transform your home in a place that truly reflects you and your priorities. But not so fast: before you decide to change everything at once, figure out the right place to start. If you have a lot of different projects that you want to invest in over time, the first thing to do is to get comfortable with the fact that you're not going to see the results you want overnight. Starting small is the best way to go, especially if you don't want your entire home to look like a war zone for several months. Breaking up your home improvement project into small, bite-sized jobs can be a good way to feel less intimidated by the prospect of home improvement while giving your wallet a chance to breathe as well. If you need time to figure out what to do with your interior, start with your exterior. Add some creative lighting around the perimeters of your property and a new security system to keep your home safe. Once you're done landscaping, you can tackle a more serious project like bathroom remodeling. Just be sure that you're satisfied with your vision for the space before they start ripping up the floorboards. 
Create the Home You Deserve
If you're a first-time homeowner, it might be hard for you to think about putting money back into your home. You've already invested in a property, and that feels like a big step in and of itself. Spending more money on renovations or additions might just seem like a frivolous way to spend your hard-earned cash. But before you dismiss the idea, really think about it: Do you want your home to be a place where you crash after work, or do you want it to be a place you actually enjoy spending time in? Do you want to be able to invite friends and family members over for parties and get-togethers? Do you want your home to be a place for community gatherings and fun, or are you content to keep it to yourself? Whatever you want your home to be, it's still going to require some work from you. If you don't invest in your home or take care of it in the proper way, your initial investment could end up going to waste. The housing market is unpredictable and fickle. One thing that will give you an immediate advantage over other sellers is a recent bathroom or kitchen remodeling on your Woodland Hills or Los Angeles home.  
Never Settle for Less
If you're a new homeowner, you might not be thinking about selling just yet, and that's totally understandable. It's difficult to start thinking about renovations just after moving in. Still, if you're a savvy homeowner, you know that you'll have to put money back into your home sooner or later. It's simply a question of when and where. Do you want to invest in a better floor plan? A better security system? A new kitchen or a converted office space? Whatever your needs are, your GreenWorks home renovation project can meet them. 
January 30, 2017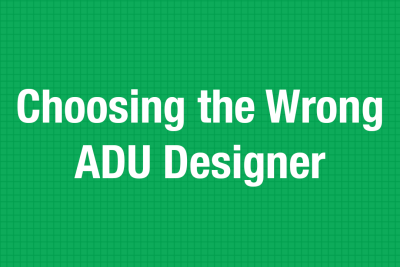 June 22, 2023