TESTIMONIALS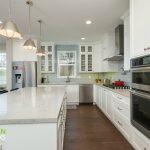 We hired Greenworks to do a full downstairs remodel, including the kitchen. There were a number of obstacles that needed to be overcome (such as moving the location of the sink) which they were able to make happen without any problems. Our contractor David went above and beyond, coming in on time and and on budget from the estimate we were given at the beginning of the renovation. Highly recommended for any home projects, big or small. Their crews were all professional and courteous. We have a number of projects left to do around the house in the coming months and years, and we will be using Greenworks and David for all of them.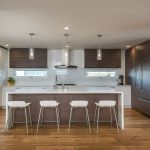 Doing a complete home remodel was something me and my wife had thought about but wasn't sure if we can handle it given so many horror stories other homeowners have experienced.  We were going for a modern contemporary minimalist home and don't know of any contractor that could perform and deliver what we wanted.  Extensive research and planning led us to meet and receive bids from 4 general contractors.   Choosing Greenworks Construction was our best decision ever even though they came mid-range on their contract price.  We've seen their projects online and was even given tours on actual homes they have done, which were remarkable.  In addition, we couldn't have asked for a better project manager to handle our home renovation. Our project manager, Itay Farber was very professional, diligent, thorough, and was always available.  Without him, our home renovation would have not been as pleasant and stress free. There were bumps here and there but nothing that Itay cannot handle and fix. We've had several family and friends gatherings and everyone are saying "WOW" and surprised from what the house looks like now vs what it was before.  Really a home makeover!! Overall, we are very happy, satisfied, and will highly recommend GW for quality work and a job well done.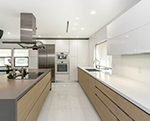 GREENWORKS IS AMAZING.  I had my house remodeled with Greenworks construction and I am very happy with the results. I worked with Omri on that project and he helped me through the whole process: design, details, fixtures, choice of tiles, space design. Everything went very smooth. I had the whole house remodeled and it is exactly how I had pictured it. Greenworks made my dreams come true. The crew are very professional and fast. Great people! It was a very big project but I am amazed by the work they performed. My house is now very open and modern, exactly what it needed. Greenworks is on the high price but quality comes with price. I called a few contractors before making my choice and Greenworks won by far on design, quality, time frame, etc. He even let me see some of his current projects so that I could check on the actual work they were doing. I was very impressed. I will definitely use them again. Thanks Omri and thanks Greenworks!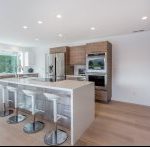 Wow, where to start!? From the first time I met Avi, I could tell he was an honest person because he actually brought up the idea of purchasing IKEA kitchen cabinetry as a cost effective alternative, which I had good experience with in the past, and had always been scoffed at by other GC's for even contemplating. So from that moment on I had a feeling I had found "my guy". In fact, after finding them on Angie's List, they were the only quote I ever got and the only company I ever interviewed/met with. I am familiar with residential construction costs having previously having homes remodelled, as well as overseeing construction projects at my job, and upon the intial quote for just the kitchen remodel, I knew that it was a reasonable quote. This project was extensive. Moving walls and opening up the kitchen/living room/dining area into one large space, adding a 16 foot pocket door, entire home flooring, recessed lighting, all new interior and exterior doors & windows, new electrical panel, plumbing, interior and exterior painting, tankless water heaters, exterior hardscape and landscaping, five new bathroom remodels, fireplaces, etc. etc. You name it, other than the roof and AC, it was replaced. Avi's crew was courteous and professional, always came when they said they would, and left the workplace clean and organized. They also mitigated dust and noise as best they could. We started on May 14th (the day after my birthday) and finished Nov 23rd (the day before Thanksgiving), so easy dates for me to remember. They worked 6 days a week to get it done quickly, as we continued to live in the house during the remodel, and have two small children, so time was of the essence for us. Of course small issues arose during the remodel and after, as is to be expected for a project so big, but Avi was always reasonable and timely in addressing them. The owner, Omri (aka Mike) would stop by occasionally to see how the project was going and gave a couple great design tips. Can't say enough good things about Greenworks or Avi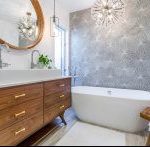 I have worked with David at Greenworks for about 9 months now, spanning over 2 large projects, and have also given them multiple referrals. I would work with David and his team again. David is super nice and easy to work with. They get the job done super fast. They are definitely not the cheapest but they stand by their work and they will fix it until you are happy.
One job that we hired Greenworks for was far away from my house and I couldn't be there every day. David checked on it often, at least two times a week, and reported back what was going on, with photo updates. We had unexpected issues with mold and a water pipe burst and David handled all of it, super fast and super easy, saving me a huge headache. And he was nice through it all!
If you decide to work with them, a few suggestions to make the process easier on both sides: 1. Make sure you approve of all details on plan before starting the job (not doing things as you go which can lead to more expenses and frustration on everyone's part)2. Be clear about expectations for weekly cleanup and covering up of areas that won't be remodeled.3. Check the work on an ongoing basis, not just at the end of the job. Things can be misunderstood or details not discussed and it's always easier to fix if it's done right away.4. If you change plans, make sure you know how much it's going to cost.
Like I said, I would hire them again. If you are price shopping, they won't be the cheapest. But it's never a good idea to go with the cheapest vendor anyway!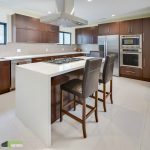 Highly recommended!! Before signing with them, we spoke and checked another two contractors with good reviews as well. We choose them when we met Itay (the project manager), his knowledge, enthusiasm, experience and previous remodeling projects which go with our ideas. And the price was very competitive. The project included: wall removal between kitchen and dining room, the entire kitchen demolition, kitchen/laundry/bathroom re-design, replacement of existing flooring in the kitchen & dining room and electrical panel upgrade. Itay spent a lot of time with us especially during the design, he worked our ideas and made several suggestions to improve the project and to keep it within budget, without affecting the quality. He referred us to several suppliers that they have been working with, which helped us a lot. He followed up the entire remodeling to ensure we were happy with the work. He did a great work and most importantly, he could keep it within budget. He really cares about customer satisfaction!! Great crew!! All contractors involved were very knowledgeable, professional, courteous and trustworthy. Particularly Adar and his guy Israel, they always solved any problem that came up during the remodeling and made sure to clean up each day after work. Overall, excellent results and a great crew! Green Works really cares about customer satisfaction!! Absolutely we love our kitchen!!!!
When we bought our ranch style home a few years ago we had a vision of exactly what we wanted our home to look like, but had a lot to do so we needed to find just the right company to help us bring our dream to reality. In our first meeting with the owner Omri, he took his time to answer any questions we had and explained everything. I am so glad we chose Omri and his team because thanks to Greenworks our vision became a dream come true. We were going from Ranch to Contemporary, room addition full master bed and bath, full kitchen remodel including knocking down walls, fireplace remodel and updated the whole house from top to bottom. We also lived in our home with 3 children while going through construction and Greenworks made sure that every step of the way we were comfortable and the house was clean at the end of each working day. Omri and Shlomie were always available and the whole team went above and beyond! They helped with everything from budget, picking out appliances and ideas and suggestions. My husband and I were very particular with how we wanted things and Greenworks made sure everything always exceeded our expectations. Our full remodel took about 6 months, and I could not be happier with how everything has turned out. I am so happy we made the decision to choose Omri and his team, we love being in, what feels like our new home! Thank you so much for everything!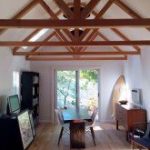 Avi did a complete build-out of my existing back shed to turn it into an amazing home office. Everything from demolition to insulation and drywall to framing, flooring, and painting inside and out. He also built a side deck to connect and created a flagstone sidewalk. He was extremely communicative throughout the entire job and I couldn't be happier with the work that was done. I'd use Avi again for any construction at my home in the future.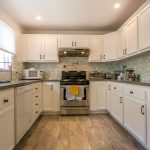 I have been in my house for ten years now, slowly I've fixed things here and there like the garage, the roof and so on, however with this decade anniversary coming up I really wanted to give the house a different life. There were a lot of things that weren't working properly, but for a loooong time I've put this off out of fear, I know remodeling costs a pretty penny and you just hear so many horror stories of people who will take your money and run, literally not call you back or whatever. In prepping for this remodel I interviewed quite a few professionals and saw a lot of people whom I've liked but in the end I had a wish list of what I was looking for in this person that was going to take over my house for the next few months. Itay Farber was the guy I ultimately chose and I could not have been happier with my decision. We had so many things to do that our budget was really tight but I didn't want to have some parts of the house look great and the others not so much, Itay was AMAZING in giving me the right advice on what to do where and how to make better use of our money, he worked with us to get great prices on materials as well as brought a very top notch team to work on the house. All of his teams were extremely friendly, trust worthy,  knowledgeable people, they had the house for about 3 months and really became our friends rather than just people who were working for us. They were so fast and detail oriented I never had to ask for anything twice and Itay was THE BEST contractor I've ever even heard of, he was available at all times, called me on a daily basis to go over all details and overall the whole project went very smooth. Now we have a house that we love and are proud of, we are extremely comfortable and if you are thinking of remodeling do yourself a favor, call Itay, ask him to bring you Manoel's team, seat back and relax and you will be very very pleased with the result. This was the most well spent money of my adult life :D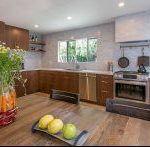 My husband and I hired Omri / Greenworks in December to start renovation on our first home, in the Westside Village area, near Culver City and Cheviot. We had a TON to do - from structural engineering to foundation work to a complete demo of the kitchen and 2 bathrooms. They were amazing in the process- really helping us to make decisions (not easy when you have so many to make!) And, we were indecisive and unsure first time home owners so each detail required a lot of explanation, and weighing of options and choices, materials and methods. Omri has a great aesthetic and really understands the flow and the "soul" of a house- and thus how to compliment it in a tasteful way. Their whole crew went above and beyond to help fix things when they could and always had a positive, helpful, informed attitude. In the 6 month process they become friends, friendly faces my kids would look forward to seeing in our home every morning. Greenworks definitely has the experience and the taste level to make any home renovation a fabulous one. Highly recommend!!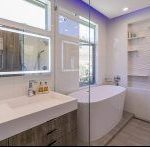 I can hardly wait to start my next project with Avi Ben-Shabat and his crew! They came in on time, on budget and with a 'can-do' attitude! A totally professional experience. Greenworks crew were clean, efficient and courteous. Thank you!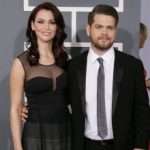 Greatly appreciable service by Greenworks. They showed me the true meaning of professionalism. Highly recommended for everyone. Wish to take another service very soon. My clients renovate every home they own with exceptional detail and taste. Therefore, it is very hard to find a contractor who can fulfill each of their requests, and be VERY meticulous with everything. If we point out there is a bit of paint on the crown modeling, or something doesn't seem like its quite right, Greenworks comes in the same day or next day and fixes it, without a charge to us. They take great pride in their work, and are exceedingly kind to all of my clients. I have never had one complaint, and Omri (the owner) and his team have become trust colleagues. No project is too small for them, and no detail is a pain. They stand by their work 100% and the job is ONLY completed when the CUSTOMER is 100% satisfied with the result. Greenworks Construction and Design has done everything for my very high-end clients. Not only did the owner and his team meet with clients several different times to go over the design for one project, but they are our preferred contractor for everything, and we recommend Greenworks to anyone we know.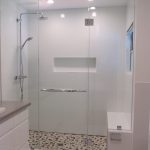 When we finally decided to remodel our 1950's bathroom, we interviewed several local contractors and decided on Greenworks because we liked their portfolio, timeline and price.  They came through on every aspect of the project leaving us with the sleek, modern bathroom we wanted, ahead of schedule and right on budget.  Our project manager, Itay, worked through the bumps that come with a large project like this, advised on design decisions and was always available for questions, re-works, etc.  Salvador and David led the construction team and did meticulous work from the ground up.  The guys were always on time, friendly and tidy with their daily clean up. We are very happy with our new bathroom.  If you are considering a construction job, large or small, call them!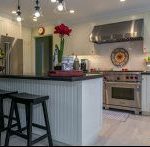 We could not be happier! Our kitchen remodel is everything we hoped for. The job included extending an outside wall to add more space. Avi and his crew were on the job every day including Saturdays. This is a professional company with the ability to handle anything that comes up. They are always on time, and leave a clean work space at the end of the day. Our job included new appliances, custom cabinets, tile, granite, hard wood floors through out the entire house, new lighting, and new French doors and a new kitchen window. The job took 10 weeks, and that included a new sewer line, and removing/replacing termite damaged beams in the kitchen ceiling. We are already planning on hiring Avi to do another project for us in the near future. All work was permitted by Burbank, and always passed the first time around.
We had a fabulous experience with Itay Farber from Green Works.  In fact we keep thinking of reasons to bring him back for more projects because he does excellent work and he has become a friend.  I attempted to post "Before" and "After" photos on the Green Works yelp page, but I am not the most tech-savvy person, so I'm not sure if they saved correctly. On to the review... When we met Itay he was very empathetic and encouraging while I lamented the sad state of our condo bathrooms.  While I was somewhat skeptical, he was energized by the challenge.  I wasn't sure what we could realistically do with the small spaces, and I wistfully said to my husband and Itay that I wished that the master bath could be like a "Scandinavian sauna," one that would my oasis. He instantly understood what I meant.  We looked at pictures of projects he was currently working on, pictures from Pintrest and Houzz and came to an agreement on style.  Itay helped my husband and I chose our fixtures and tile at various show rooms.  He encouraged us to take risks on a few of the elements and it worked out beautifully for us. The project started quickly, with no lapses.  Itay and his tile expert Rigo are definitely both type A personalities, which I appreciate.  I saw Rigo hand-sawing bathroom tile to make every piece fit beautifully. I honestly knew what I wanted but didn't quite think it was possible.  Itay, Rigo and the Greenworks team are the best.  Oh, and I have my Scandinavian sauna now.  :)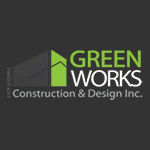 We hired Tomer and his crew from Greenworks to remodel our kitchen after a fire. Tomer extends himself to make sure his customers are completely satisfied with the work. Even when things weren't quite right, Tomer made sure his team came back to do the job right. They care and truly want you to be happy when they're finished. We now have a beautiful new kitchen!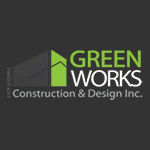 I finished my remodel with Greenworks a couple months ago and I am so happy that I chose them. I interviewed a few contractors but ultimately decided Greenworks was the best fit for me. Specifically, I worked with Itay and he and his team were amazing. Itay was always accessible by phone/text and made sure the whole process went smoothly, including inspections, deliveries, and especially the detail work. They were able to tackle any issues that came up, as they tend to with renovations, and produced a beautiful product that I'm truly happy with. I will be using them again.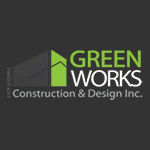 After lots of thinking and interviewing contractors I decided to choose Greenworks construction to do my bathroom remodeling. I wasn't that knowledgeable of how to do my bathroom. From the first meeting with Avi, the project Manager He guided me through all the process and came with me (twice) to the tile stores and to pacific sales. Greenworks passed every city inspection. Most of all my bathroom looks beautiful! Avi was inspecting the job every day. The crew is very polite, hard workers and very clean. They were late once or twice but that can be forgiven with the quality of work they preformed. I will Definitely use them again!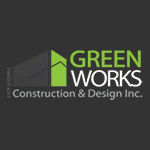 Such amazing service from Greenworks! Especially our project manager Itay who was very attentive throughout the entire process. We remodeled our bathroom and could not be happier. The project was completed last year but we recently had Itay help us with some electrical work and it prompted me to write this review. From start to finish nothing but quality work and professionalism. Highly recommend.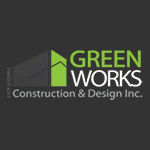 Kudo's to Greenworks and especially Avi. When we started a bathroom remodel we did not know what or how to go about it. Avi was there every step of the way. He asked the questions to help us think and decide what was the most important to us. He provided input about what worked and what did not work. The designs he created were complete and allowed us to make educated decisions. During the work he has been responsive, flexible, patient and thorough. All work was done in a clean and timely manner. If something was not correct Avi was on it and it got fixed. I can't say enough good things about the way he handled the job. We are currently in a second contract with Greenworks and Avi. We look forward to a continuing relations with Greenworks and Avi.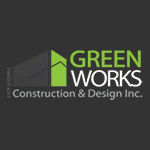 We recently purchased a home and needed a bunch of work done to the plumbing and all around the house. What attracted us to Itay and his team was his attention to detail, honesty in assessing things, and accessibility via phone/email/text. He told us he would take care of us and he certainly has. Along the way, he was really mindful of our budget and helped us find ways to save without compromising on quality. He would respectfully give us the pros and cons behind each decision we needed to make. The company does accept credit cards, though there is a 2-3% financing charge. I've been told they're working on electronic forms of payment (i.e. paypal) but it's not available currently. They are also pretty flexible in terms of timing payments and seem willing to work with you. They also offer financing.The main way Itay communicated with me was through text and an almost-daily phone call. It was a pleasure working with Itay-- it gave me peace of mind that he is proactive and communicative. My husband and I work full time so we needed someone who would be on top of things.The team specializes in remodels and making things look awesome. We asked them to do mainly repairs and replacements for the core systems of our house (sewer, piping). We will reach out to them first when we're ready to remodel.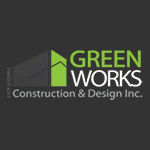 We just completed a kitchen remodel in our late 70's ranch style house with Avi and Green Works and are extremely pleased. Avi's expertise and customer service turned what could have been a very stressful endeavor into a very pleasant experience. From start to finish, Avi provided clear expectations and guided us through each decision and step in the project in a very professional and courteous way. The work crews were very competent, professional, and friendly. The attention to detail paid by Avi and the work crews exceeded our expectations. We consistently received excellent results, service, and responsiveness. Throughout the project, the mess was well contained and we always felt that the work crews had our best interest in mind.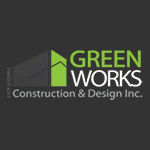 From the minute Tomer walked into our home we knew we were in good hands. He described the procedure for the new shower in detail with great patience since we knew nothing about showers. He created a wonderful design for the shower and gave us great ideas. We had a number of other estimates and he was quite competitive. We discussed the countertops, bathtub, and tile work to be done. Tomer was in charge of the project with a foreman and additional workers working on a daily basis. Each day they did their work and cleaned the area before leaving. Everyone knew exactly what was to be done and did it in the time frame promised. Tomer was in and out but if we had any questions he answered his phone everytime we called and came right over if needed. He even accompanied me to pick out materials. He found the perfect tile when I myself couldn't. I can't adequately describe my total satisfaction with Green Works and their people. I am thrilled with the results of the project. Our bathroom is gorgeous! You can't go wrong when choosing them to complete a project for you.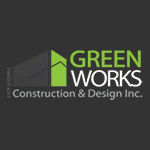 Researched Green Works and met with Itay Farber, Project Manager, to receive a quote for a Master Bath project. He was very knowledgeable and helpful in answering all our questions, gave us a reasonable quote which met our budget and we hired him on the spot. Excellent crew, very respectful of our needs. Project was finished on time and on budget, and three weeks later we called Itay back to do two additional bathrooms. So when we decided to put in hardwood flooring Itay at Green Works was my first and only call. He is always reachable and makes it a point to meet with the crew to make sure everyone is on the same page.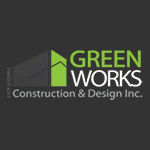 We were very satisfied with every aspect of our dealings with Green Works Construction. Avi Ben-Shabat the project manager was excellent to work with. He professionally managed all aspects of the project. He was very detail oriented in explaining the process and did everything he said he would and more. All of his staff, without exception, were friendly, courteous, on time and worked diligently throughout the process. They were all very professional and did excellent work. We would definitely use Avi and Green Works again for our next project.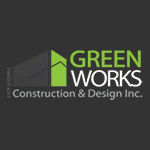 Mike, Green Works owner, has terrific ideas with reasonable pricing. He is honest and helpful and does not hide fees. His foreman, Shlomi is knowledgeable, personable, trustworthy and knows how to get the job done. The people who work for Green Works are excellent craftsmen/women, and completely trustworthy. They always treated my home and family with respect and kindness. The outdated home I used to own is now completely up to date and magazine worthy! I would contract Green Works Construction again and recommend them without reservation.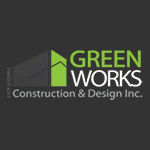 The original master bathroom had never been renovated since the house was built. We were very nervous about hiring a contractor that we had not worked with before. We met with Avi, the Project Manager, who gave us our initial consultation. He was very responsive and assured us throughout the process. He, and everyone of his crew, were always punctual and very hard-working from the start to completion. Not only did the work and craftsmanship exceed our expectations, but other issues were brought to our attention that we would have not known - that could then be repaired. The process was so seamless - with all work being coordinated. Avi also met us to pick out the tile. We would recommend Green Works and will look to them for our future remodeling projects.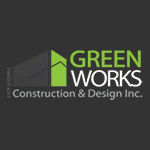 I used Green Works to do a major remodel of a house in Glendale. They reworked the kitchen and two bathrooms from the studs up, and refreshed the rest of the entire house including hardwood floors. They handled painting the entire interior and exterior, and the complete rewiring of the house. | |These guys were great, and always responsive. The job took longer than proposed, but the great result was well worth it. I would use them again for sure.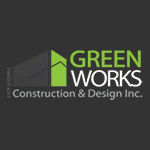 I was so pleased with the professional approach, high quality of building materials, and the quality of his various teams that after two months into the project I decided to double my financial investment and rebuild the entire home. What makes Green Works Construction stand out from its competitors for me is the Company's reputation AND the Project Manager assigned to my project. Not only is Avi an outstanding project manager, but he has a keen eye for design, detail, color, and architecture. He is passionate about his craft and it shows! He partnered with me to design every element of the exterior and interior of my house in real time as we went through the many project phases. And, when we found some structural issues, he thoroughly explained it to me, often several times, so that I could understand it and make an informed decision. As a project manager, he was on every detail, most often 2-3 steps ahead of me, and made things happen in a very quick time frame. His financial estimates are accurate and fair. Renovating your home is a big construction project and stressful. After a little more than five months he delivered my new home on schedule and my vision became a reality! You owe it to yourself to check out Green Works Construction & Design and have a conversation with Avi. You will not be disappointed. I want to share my story with you because selecting the right company (GREEN WORKS CONSTRUCTION) and Project Manager, Mr. Avi Ben Shabat, has made all the difference! I am a proud new home owner!!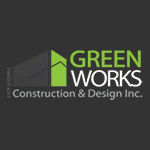 Green Works Construction's project manager, Avi Ben Shabat immediately grasped the bathroom design we were hoping for, and helped us with his knowledge of design, detail, color and vision. He enthusiastically listened to our ideas, looked at our research, and offered ideas which we adopted. He is clearly knowledgeable and desires to fulfill his client's vision. We found him excellent to work with. We never doubted his desire to help us fulfill our dream for this bathroom. It turned out to be a gorgeous bathroom with his guidance! We love it! We highly recommend Avi Ben Shabat and Green Works Construction.