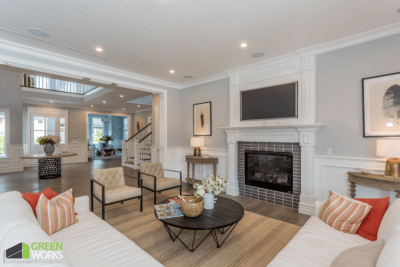 Functional Ways to Remodel the Interior of Your Home
May 22, 2017
---
Remodeling the interior of your home can be a double-edged sword. For one, it can be difficult to pinpoint what changes you want made. But once you do, you have a beautiful new home to enjoy. What's great about home renovations is that it can improve your property value substantially, especially when you make all the right improvements. Of course, you should also ensure you hire one of the best remodeling contractors in Los Angeles.
As with any major investment you make in life, you want to ensure you get a return on investment. This can be in the form of money or satisfaction. This is why it's highly recommended that you look for functional ways to improve your home. If you're having trouble with this, you can consult with general contractors in Los Angeles.
Here are some ideas to help get your creativity flowing.
Build a Pantry in the Kitchen
Some homeowners battle with insufficient space in their kitchens, so it makes perfect sense to build storage space. One form of storage space you can implement is a new pantry. If space allows, remodeling contractors from a Los Angeles firm can build a small enclosed room in your kitchen. If needed, walls can also be knocked down to accommodate the addition. It's essential to work with a contractor that is flexible enough to work around whatever structural hurdles that may be in the way.
Add a New Room for Guests
A room addition is the perfect solution if you want to accommodate house guests or if you're planning to expand your family. A room addition contractor can also create a space in your Los Angeles home that is used for something other than a bedroom. For instance, it can be used as an office, laundry room or transformed into a bathroom.
Add On a Sunroom
There are many great reasons a sunroom would be a great idea. This is an enclosed room with plenty of windows for great views of your backyard. You can sit inside while keeping an eye on your children play. Plus, it can be used to entertain guests. Then during the cooler winter months, you can enjoy outdoor time with the family without worrying about bugs or freezing temperatures.
Whatever improvements you decide to make for your home, make sure you're working with reputable Los Angeles remodeling contractors!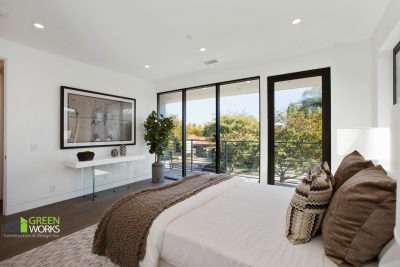 February 10, 2020
September 17, 2020