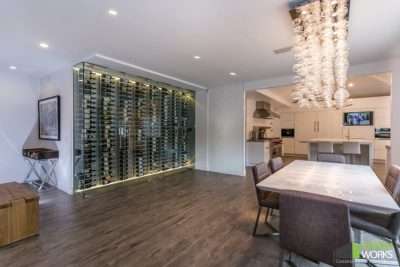 Collect Wine? Build a Beautiful Cellar for Functionality and Allure
March 27, 2017
---
There are various ways you can add a personal touch to your home décor. If you're an avid wine collector, you can display your collection using a wine rack or an entire wine cellar. Over the past century, we've watched this trend continue to exist in even the most modern of homes. Remodeling contractors in Los Angeles are offering homeowners with various cellar design options.
green.
A wine cellar is nothing new and is actually a great way to increase your property value. It's beautiful to look at and it's highly functional, especially when your wine collection is growing exponentially.
Let's review some of the ways wine racks have been used over the years to the present day.
The History of Wine Racks
The first generation of wine racks were built for the purpose of storing wine in a cool place. In the past, this was normally inside of a basement or cellar. Today, there are temperature-controlled rooms that can ensure the proper storage of your finest drinks.
Everything from heat, humidity and light can distort the flavor of stored wine. Creating storage spaces for wine has been somewhat of an art form for thousands of years. Some of the first winemakers date all the way back to 6000 BC. They would dig caves specifically for the wine.
The concept of using underground as a storage space for wine has continued even up until today. However, there are modern variations that have since been developed. You can use some of these concepts in your own home with the assistance of Los Angeles remodeling contractors.
Today's Wine Cellars
You no longer have to keep your wine in the deep dark depths of the basement. However, there are some folks who still prefer the old-fashioned design of the traditional cellars. Now, you have the option of placing your wine collection in your kitchen, dining room or anywhere else you want to store it.
Build a Beautiful Cellar for Functionality and Allure
There are two versions now available – active and passive wine cellars. The first is temperature-controlled and the latter is built underground. Those wanting the first edition typically have a wine room built inside their home.
Collect Wine
The style of these wine racks have also become more beautiful, ranging from dark to light wood and very tall to mid-height. Some are even built into the wall. The construction of your rack can be customized by a Los Angeles remodeling contractor. If you're planning on remodeling your kitchen, then a wine rack is something you definitely want to discuss with your Los Angeles contractor.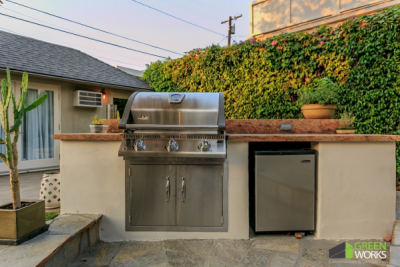 August 21, 2017
April 24, 2017