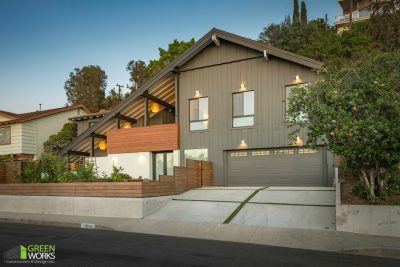 Prepping the Exterior of Your Home for a Paint Job
May 8, 2018
---
Every now and then, your home needs an exterior paint job. Rain, cold, wind and other outdoor elements can cause weathering, making your house look older than it really is.
With exterior remodeling, you can save the curb appeal of your home. You can do this with the assistance of general contractors in Los Angeles.
But before you contact a contractor for your outdoor remodeling work, you should do some prep work. Let's take a look at what needs to be done before you incorporate exterior remodeling, such as a paint job.
Manually Washing Your Home
You never want to have a fresh coat of paint added to your home without first washing the surface. There are two methods you can use – manual and pressure washing.
If you decide to go with manual washing before exterior remodeling is done, then here's what you need to know.
For starters, you will need specific supplies, such as a bucket, brushes, TSP and a water hose. The pros about manually washing your home is that you can really get into the nooks and crannies.
Hand scrubbing your home's exterior will ensure all the dirt is removed. However, the cons with manual washing is that it can be hard labor and dangerous when climbing ladders.
If you're looking for the best adhesion surface for your coat of paint, then this is the way to go.
Pressure Washing Your Home
On the other hand, if you decide to go with pressure washing your home's exterior, then you'll need to buy, borrow or rent a quality power washer. Make sure you thoroughly spray down the entire house.
The great thing about pressure washing is that it's less manual labor on your part. You can also get more done in less time.
On the downside, power washing your house can potentially damage the siding. Water can also get under the siding, causing structural damage. Then there's no guarantee that all of the dirt will be removed.
It's advised that you use lower psi pressure washers to prevent damage to your home. You can also widen the spray, so it's less pressure. Make sure you're standing at least two feet away from the house as you're spraying.
When your facing time or physical constraints, power washing is the best way to go.
Hiring a Contractor for Exterior Remodeling
If you're looking to improve the look of your California property, then the best place to begin your search is online. You can find contractors with great experience and expertise in green building, if that's something that interests you.
There are various general contractors in Los Angeles that can upgrade your roof, remodel your kitchen and bathrooms and construct home additions.
Begin making plans and getting quotes today!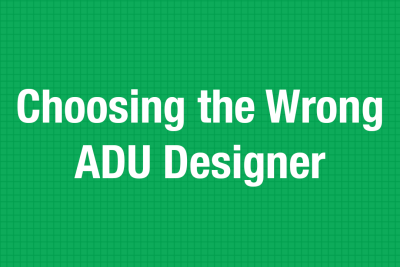 June 22, 2023
June 15, 2023