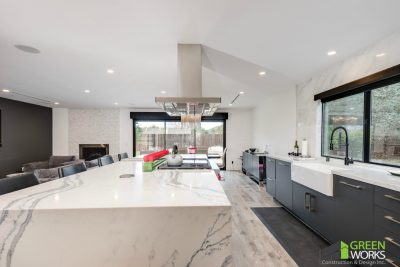 Build a New Vision for Your Los Angeles Home with Greenworks
June 3, 2019
---
Transformation is a powerful thing. Whether you're transforming your entire life from the inside out or you're giving your home a full GreenWorks makeover, it can be just what you need to start on a different track. investing in a kitchen or bathroom remodeling job can be just the start of your summer plans to start changing your life for the better. But even if you know what you want your home renovation project to look like, how can you be sure it's the right move for you? Hiring the best home contractors in Los Angeles can turn your home into something you're truly proud of. Not, however, if you're unsure about what you want from a renovation project. Before you call GreenWorks for a quote, here are a few things to think about. 
Creating a Unique Space
There are many great reasons to renovate your home. Perhaps you're starting a family and you want to have everything in perfect shape before the baby comes. Maybe you're trying to turn your home into a first-class Airbnb stop. If you're starting your own business or trying to branch out, finding a room addition contractor in Los Angeles could be an amazing way to get the ball rolling. Needing space is normal, especially if you're planning on having a lot of guests in the future. Even more important than expanding your home to fit the needs of your life, however, is creating a space that actually feels like home. Many homeowners find themselves moving into a new space without knowing quite how to make it their own. That's where GreenWorks can help. As home to some of the best contractors in Los Angeles, we can help give customers access to ROI-boosting kitchen or bathroom remodeling jobs that will make any space feel homier and more spacious. 
More Room for Family and Friends
Part of the joy of owning your own home has to do with being able to play host. Now that you have your own home, you probably can't wait to throw big parties, invite family members to stay, or even plan to host a major holiday at your home. Being able to provide your guests with the right hospitality is important. It doesn't just help you feel more at home in your new space. It allows you to spend time with the people closest to you on your own terms. So why not invest in a communal space that's going to make it easier for you to stay close to the ones you love? If you have a closed floor plan that isn't great for welcoming guests or throwing parties, let GreenWorks turn your kitchen into an open space where guests and family members can mingle at will. Don't let your home's layout get in the way of your vision for a full, happy life. Let GreenWorks do the heavy lifting with kitchen and bathroom remodeling jobs that will turn your Los Angeles home into a place you can be proud of.  
Effortlessly Boosting Curb Value 
Not every homeowner is interested in entertaining. For some, it's enough to make sure their home is optimized for resale. If you're someone who studies the housing market closely, you don't want to put your money just anywhere. Studies have shown that even small kitchen remodeling or bathroom remodeling projects can help maximize a homeowner's ROI even if they decide to sell shortly after. Even if you're not prepared to think about selling your home just yet, keeping ROI in mind will help you prioritize the kinds of changes that will help you come out on top in a future sale. Not sure about investing in a bathroom remodeling project? Start with something less costly but just as eye-catching, like an exterior remodeling job from GreenWorks. Putting in a few special touches like elegant stone pavers and outdoor lighting solutions can help illuminate your property, strengthen home security, and make your home an attractive market option all at once. Whether you choose to improve your home through an indoor remodeling job or an outdoor overhaul, you're guaranteed to reap the benefits of a GreenWorks home improvement project.  
Choosing Where to Start
You know you want your space to look different. You want it to look as good as possible. So where do you begin, especially if you're working with a limited budget? The first thing to do is to take stock of your assets. If you only have the time or funds to afford one renovation project, what's the most important one to you? Would you rather invest in a bathroom that's stylish and well-ventilated, or go all in on an outdoor remodeling project that will make your home look like a palace from the outside? Whatever your priorities are, you should always keep your budget in mind and try to start small. That's the beauty of GreenWorks: they're here to work within any budget to give our home the renovation project it deserves. Designing your home to be a place that truly serves and represents you shouldn't have to break the bank. Even if you decide to start small with an exterior renovation job, you'll be able to see and feel the difference immediately. 
Investing in the Details 
If you're like most Americans, your home is where you spend most of your leisure time. It's not just a place to hang your hat or a place to crash in between shifts. Even if you don't quite know how to turn your home into a place that truly feels like it reflects who you are, it's never too late to start trying. GreenWorks can help. By offering affordable home renovation jobs in Los Angeles and kitchen remodeling in Woodland Hills, GreenWorks has steadily become one of the best room addition contractors Los Angeles has to offer. Investing in a renovation from GreenWorks means trading in on decades of expertise to give your home a brand new look and feel. Whether you're feeling stuck, longing for a design change, or just want to explore the many possibilities of your property, you owe it to yourself to give GreenWorks a call today.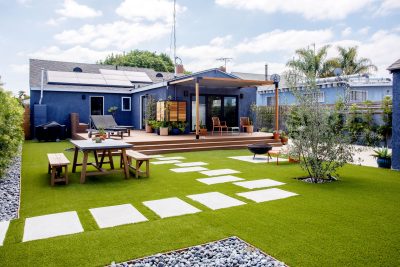 May 23, 2023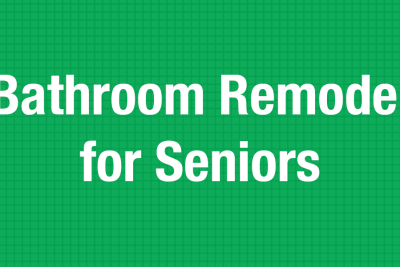 September 14, 2023
June 15, 2023