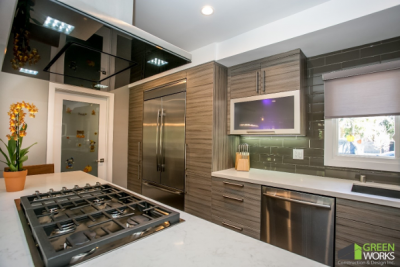 Tips to Remodel an L Shaped Kitchen
August 7, 2017
---
When you remodel an L-shaped kitchen, you fundamentally improve its efficiency as well as looks. You should look around your kitchen and make a list of things you would like to change, and do not forget to set a budget. Next, get cost estimates from general contractors in Los Angeles who specialize in kitchen remodeling in the Woodland Hills area. With their room additions expertise you can fund this new construction in your home efficiently, even on a tight budget.
Layout
Most professional recommend making good use of floor space in an L-shaped kitchen to maximize its efficiency. The general contractor you choose will create a floor plan that makes use of the traditional work triangle – consisting of the refrigerator, the sink, and the stove. Don't let the simplicity of this project fool you into trying to accomplish this yourself. This is one of the times when professionals with experience are best for the job.
Lighting and Appliances
The next thing you should do to remodel your space is to replace old appliances. You can find many newer appliances that are highly energy efficient. Before replacing your appliances, it's imperative to measure the floor space to make sure that each appliance fits in snugly. You should also replace the lighting fixtures. Strategically placed lights significantly enhance the overall look of an L shaped kitchen.
Cabinets and Storage
Knowledgeable Kitchen remodeling contractors might recommend an island for the L-shaped kitchen of your woodland hills home. It provides maximum food prep, dining, and storage space in the minimum area. Refinishing existing cabinetry with paint or stain in light colors can also help create a perception of openness. Some contractors also recommend open wall shelves and glass cabinet doors to add visual appeal. It also prevents your kitchen from feeling cramped and boxy.
Floors,
Walls,
and Windows
Just applying a fresh coat of interior latex paint to the ceiling and walls of your kitchen can give it an entirely new look. Light neutral colors like gray, barely beige or soft white complement almost any décor and will also make your kitchen look more spacious. Kitchen remodeling experts in Woodland Hills recommend hardwood floors for an upscale look. L-shaped kitchens may seem difficult to remodel, but with the help of new home construction pros, you can get the job done effectively. The result is a modern, sophisticated kitchen that is functional and beautiful. You will love the results!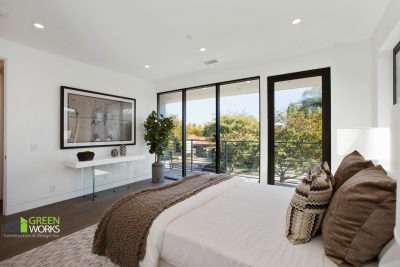 February 10, 2020
August 9, 2023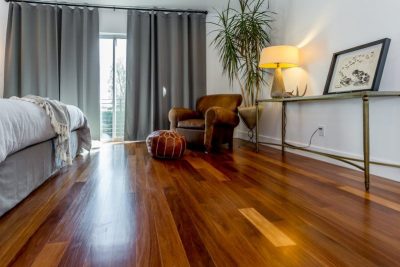 February 27, 2017