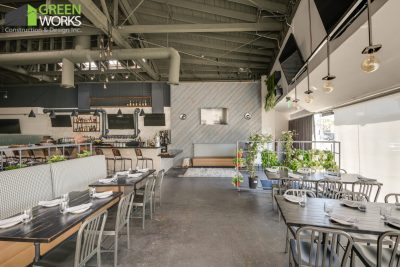 How to Find the Best Contractors in Los Angeles
October 17, 2019
---
Attempting to work your way through researching and interviewing potential Los Angeles contractors can be a rather burdensome undertaking at times. This can be especially true when looking to work on any home remodeling in Los Angeles. 
With so many remodeling contractors in the Los Angeles area, there are definitely specific things that you should immediately look for — Both good and bad. Choosing the right contractor can make all the difference in the world between a successful home renovation project and a complete and total disaster. 
That being said, finding the right contractor can be a challenge even for experienced renovators. So no matter if you're completely new to home remodeling or you've "been there, done that," keep reading and we'll share a few secrets for how to find the best contractors in Los Angeles.
Before You Even Look For Estimates
Don't start by immediately talking to Los Angeles contractors. You need to start by taking the time to plan out exactly what you want. If you're as specific as possible with what you want to be completed and which materials you'd like to use, you'll get a much more accurate estimate. 
Furthermore, ask friends, relatives, co-workers, and especially your neighbors about their experiences with contractors in Los Angeles. Neighbors that have had similar projects completed recently are generally a great way to find some of the best contractors. Los Angeles area hardware store employees are also sometimes a good source of info and referrals.
A little time spent on planning and conferring with the people in your life can help you find the best contractor in Los Angeles while still keeping your budget, as well as your sanity, within acceptable levels. 
Don't Focus on a Single Contractor
Even with referrals, one of the biggest mistakes you can make is only talking to a single Los Angeles contractor. Assemble a list of prospects and make a quick call to each to ask the following questions.
Do they take on projects of this size?
Do they provide financial references from banks and/or suppliers?
How many other projects would be going at the same time as yours?
Are they willing to provide a list of previous clients?
Once you have the answers to those questions, you can narrow down the list based on your needs As a "best practice," you should perform an in-person interview with three or four different remodeling contractors in Los Angeles at a minimum. Even if you have a contractor you really like, chances are pretty good that you'll learn something from each interview. 
This will give you the chance to ask additional questions as well as obtain a written bid from each one. When comparing bids, ensure that they all include the same materials and projects so that you're getting comparable prices. Don't be afraid to negotiate, this is your home and renovation project, so be prepared to haggle if needed. 
Things to Do & Things to Ask
Sure, home remodeling in Los Angeles (or anywhere) can be a huge headache, but if you partner with the right Los Angeles contractor, it can be a completely different story. To help you narrow down your field of possibilities, try the following tips:
Ask if any work will be completed by subcontractors. In order to ensure that the contractor has the employees they claim to have, you can consider asking for a list of employees. It's important to know what work will be done directly by the contractor and what will be contracted out to someone else. Be sure to for a copy of the licenses of the major subcontractors that are going to be working on the project.
Undergo a brief "history lesson" of the prospective Los Angeles contractor. Take the time to verify the contractor's licenses of course, but you should also look around online for complaints and litigation history. Check the Better Business Bureau, Yelp, Google reviews, and local court records for problems. You can also ask to speak with current customers to get their input on working with the contractor and even consider talking to any subcontractors to determine if the contractor pays them on time.
Always, always, always, get the proper permits. Many fly-by-night remodeling contractors in Los Angeles and even some licensed contractors may suggest saving money by cutting corners and foregoing obtaining required permits. This can open you to fines if it violates local ordinances and if you try to sell the home in the future, there can be all sorts of problems you'll have to deal with. It should be a huge red flag if the Los Angeles contractor suggests skipping permits and you should also be wary if they ask you to personally obtain the required permits. Either one of those prospects crops up in the conversation and it's time to strike that remodeling contractor off your list.
The Best of the Best Contractors in Los Angeles
Using the guidelines, questions, and best-practices above to help you drill down your list of prospective remodeling contractors in Los Angeles will make your project go much smoother. 
We've been performing home remodeling in Los Angeles for years and our experts will partner with you to make sure that you not only get the project results you desire but that it's as hassle-free and professional as possible. Don't fall for those fly-by-night Los Angeles contractors or those that offer deeply discounted bids by bypassing permits and other requirements. When it comes to your beautiful home and renovating it to your ultimate desires, you want, need, and deserve to work with the best contractors in Los Angeles.
Contact us today to get your questions answered and find out for yourself why we're one of the top remodeling contractors around Los Angeles. Take a look at our website or call us for more information on how we can help you go from clutter and frustration to a beautiful home remodel and additional elbow room.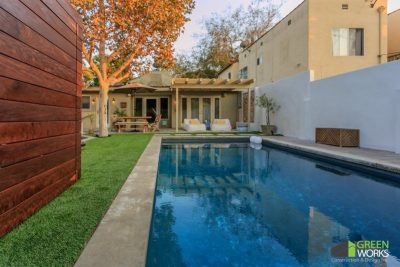 February 20, 2017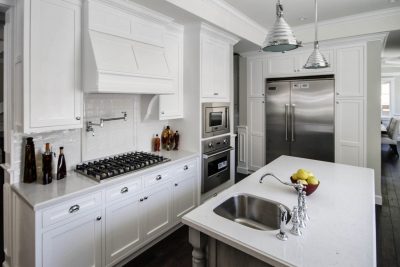 April 17, 2017
March 17, 2020