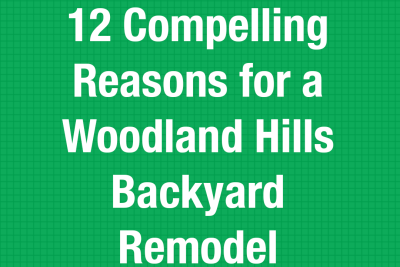 12 Compelling Reasons to Begin a Woodland Hills Backyard Remodel
July 20, 2023
---
12 Compelling Reasons to Begin a Woodland Hills Backyard Remodel
Considering a backyard transformation in Woodland Hills, Calabasas, San Fernando Valley, Encino, Tarzana, Winnetka, Chatsworth, Granada Hills, Sherman Oaks, Studio City, or North Hollywood? A Woodland Hills backyard remodel could be a game-changer for you and your family. Here are 12 compelling reasons to get started.
Reason 1 – Enhanced Curb Appeal
A Woodland Hills backyard remodel can significantly boost your home's curb appeal. An attractive, well-maintained backyard not only makes your property stand out, but also elevates the entire neighborhood's aesthetic value. Think about manicured lawns, blooming flower beds, and unique landscape designs – all elements that enhance your home's exterior attractiveness.
In regions like Winnetka and Tarzana, curb appeal is particularly important. Whether you are looking to impress passersby, guests, or potential buyers, a backyard remodel can leave a lasting impression. It's a visual treat that, once implemented, you'll appreciate every day.
Reason 2 – Increased Home Value
A backyard remodel can add substantial value to your Woodland Hills home. Real estate experts often emphasize that outdoor spaces significantly impact a property's perceived value. Updated, functional outdoor areas are a major selling point and often contribute to a higher return on investment.
Regions like San Fernando Valley and Chatsworth are known for their competitive real estate markets. In such locations, every enhancement matters. By remodeling your backyard, you can increase your property value, making it a wise financial decision if you decide to sell in the future.
Reason 3 – Extended Living Space
Feeling a little squeezed in your home? A backyard remodel can provide the solution by extending your living space. Especially in regions like Woodland Hills that are blessed with a pleasant climate, creating an outdoor living room or dining area allows you to maximize your property.
An extended living space provides additional room for your family activities, social gatherings, or relaxation spots. You can integrate elements like outdoor furniture, fire pits, and weather-resistant entertainment systems. Whether you're looking for a tranquil reading spot or an area for festive family gatherings, a remodeled backyard provides the opportunity.
Reason 4 – Outdoor Entertainment
Imagine hosting summer barbecues, garden parties, or intimate dinner gatherings right in your own backyard. With a Woodland Hills backyard remodel, your home can become the ultimate hub for outdoor entertainment. The options are limitless: outdoor kitchens, barbecue areas, fire pits, or even a pool.
Whether you're in Studio City or Encino, having an outdoor entertainment space provides a unique setting for your events. It allows guests to enjoy the outdoors while also experiencing the comfort and amenities usually associated with indoor venues. Moreover, this setup can cater to a variety of occasions, from casual get-togethers to elegant parties.
Reason 5 – Increased Physical Activity
Embracing an active lifestyle is much easier when you have the right environment. A Woodland Hills backyard remodel can be customized to promote more physical activities for you and your family. Installing features like swimming pools, basketball courts, or a beautiful garden for yoga can make your backyard your personal fitness hub.
By integrating these features into your backyard design, you'll find it much easier to maintain a regular exercise routine. You'll no longer need to travel to stay active. Instead, you'll have everything you need right at your doorstep, promoting a healthier lifestyle for the entire family.
Reason 6 – Personal Oasis
In the midst of urban life, it's crucial to have a space where you can relax and recharge. Your backyard can be transformed into a personal oasis. A backyard remodel can include peaceful elements like water features, cozy seating, and beautiful landscaping to create a calming environment.
This kind of personal oasis is especially appreciated in bustling areas like North Hollywood or Granada Hills. In a fast-paced lifestyle, having a tranquil retreat right at home offers convenience and peace of mind. Whether you're starting your day with a serene morning or unwinding in the evening, a peaceful backyard space contributes to your wellbeing.
Reason 7 – Improved Aesthetics
A Woodland Hills backyard remodel is the perfect opportunity to amp up your outdoor aesthetics. The combination of innovative landscaping, attractive lighting, stylish outdoor furniture, and a cohesive theme can work wonders for your backyard's visual appeal.
Improving your backyard aesthetics can breathe new life into your property, whether you're in Calabasas or Sherman Oaks. Plus, a beautiful backyard can enhance your daily living experience. Every view from your window and every minute spent outdoors becomes more enjoyable when you have an aesthetically pleasing backyard.
Reason 8 – Nature Connection
Living in Woodland Hills provides a unique opportunity to connect with nature. A backyard remodel can enhance this connection, integrating elements that invite wildlife or provide tranquility. Consider adding native plants, bird feeders, or even
a small pond into your backyard design.
This enhanced connection with nature can offer therapeutic benefits, like reducing stress and promoting a sense of peace. It's like having a piece of the wilderness in your own backyard, a sanctuary where you can appreciate the natural world's beauty and serenity.
Reason 9 – Customization
A backyard is an extension of your home, and by extension, an extension of yourself. A Woodland Hills backyard remodel provides the opportunity to customize this outdoor space to reflect your tastes, interests, and lifestyle. Whether you dream of a gourmet outdoor kitchen, a Zen meditation garden, or a lively playground for your kids, a backyard remodel can make it a reality.
Customization ensures that your backyard isn't just any backyard – it's your backyard. It provides a sense of ownership and personal connection, making your outdoor space more enjoyable and meaningful to you and your family.
Reason 10 – Sustainability
With growing awareness about environmental conservation, more people are looking for ways to make their homes greener. A backyard remodel in Woodland Hills or the San Fernando Valley provides a chance to implement sustainable practices. These could include planting native, drought-tolerant plants, installing a rainwater harvesting system, or setting up a composting area.
By adopting these practices, you're not only creating a beautiful backyard but also contributing to environmental conservation. A sustainable backyard can help reduce your water usage, decrease your carbon footprint, and support local biodiversity, making it a win for you and the planet.
Reason 11 – Family-Friendly Space
If you have children, a Woodland Hills backyard remodel can offer something special. With careful planning, you can create a safe and enjoyable space for children to play and explore. Consider features like a sandbox, a play structure, or even a treehouse for an exciting outdoor experience.
Creating a family-friendly backyard ensures that your kids have a secure environment to play in, right under your watchful eyes. Plus, an engaging backyard can encourage kids to spend more time outdoors, promoting healthier habits like physical activity and creative play.
Reason 12 – Gardening Opportunities
Finally, a backyard remodel can pave the way for numerous gardening opportunities. Whether you're in Chatsworth or Studio City, having space for a garden can be a rewarding hobby. From growing your own vegetables to maintaining a beautiful flower garden or even starting a butterfly garden, a backyard remodel can open up a world of possibilities.
Getting your hands dirty in the garden isn't just therapeutic; it can also be educational for children and a great way to save on grocery bills. Plus, the sense of accomplishment you feel when your plants thrive is hard to beat.
In conclusion, a Woodland Hills backyard remodel can provide countless benefits. Whether you're looking to enhance your home's value, create an outdoor entertainment space, or simply enjoy a personal oasis, a backyard remodel in Woodland Hills and the surrounding areas can be the perfect project for you this year.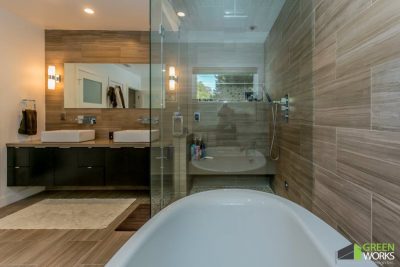 February 13, 2017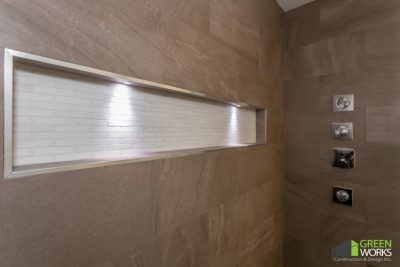 January 13, 2017
January 10, 2019