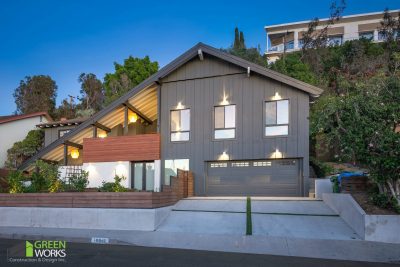 Should You Invest in An Additional Dwelling Unit?
November 9, 2019
---
Home owners are wondering if they should now take advantage of the recent rise in demand for multi-dwelling residences an undergo an Interior Home Renovation. Whether its boomerang kids back from college, a need for privacy when family visits, or a desire to generate income to offset the cost of increasing your home's value, it is worth considering what you could do to mitigate home improvement cost and increase your home's usage, enjoyment and market value.
ADU's are Big Money Makers
Always work with a Realtor to identify competitive properties to assess the value of your home as it is today, and to establish what impact the ADU – Additional Dwelling Unit would have on the value of your home. Every region is different, but most find that the investment is worth it, especially if your intention is to rent the unit. Rents are high and with little to no and poor-quality housing options for renters, people are looking for safety, security, aesthetics and overall value when signing leases. Even if the new unit is for personal use, the added value to your home could match or even exceed the cost of creating it.
Confirm Requirements for your Permitting Process
Different zoning laws have different requirements, so be sure to work with your local authorities to understand the permitting process and zoning regulations so that you have a realistic estimate of your timeline. You may find that floor area or open space in general is affected by these laws, and approvals may take a few rounds of revising. Some jurisdictions lag behind others, but for the most part, major roadblocks to building ADU's in the state of CA have been lifted, creating new interest.
Build a Team of Professionals with Expertise in Your Area Who Can Mitigate Against Materials Cost
Whether it is conservation laws, building codes or zoning ordinances, be sure to work with experts who know more than you do about what you are doing. It helps to educate yourself on all matters impacting your project. Our project managers at Greenworks Construction are able to establish what your needs will be and fill you in on the ins and outs of getting through the permitting process. We easily serve the Hidden Hills, CA area so contact us at info@greenworksconstruction.com  for an estimate, or give us a call with any questions at 888-906-4021 to start your exploration of our high-end services.
Choose a Builder Who Can Achieve Luxury
Luxury is key when building an ADU, because it is so easy to achieve and actually affordable. Small details, space and lighting considerations, materials and textures, electronics and smart features are all elements that can easily lend themselves to a luxurious finished product. Our sales professionals are knowledgeable and will work with you to pull together the finishes and elements that most cost effectively provide the look and feel that you need for continuity throughout your home and property, even if you are working in a small space; we have solutions for your restrictions. We are experts at Bathroom Remodeling as well as kitchen remodeling and we apply these expert skills sets to ADU's of all shapes and sizes.
Relevant Design
Tastes change, and it is amazing how fast a look goes out of style. The objective in home construction, therefore, is to utilize fixtures and elements that are timeless. Especially for interior remodeling in Hidden Hills, trends can be added in the form of décor that can easily be updated over the years, and our team will show you how to mitigate against lost value due to dated taste. Trends come and go and Greenworks Construction will help you decide what is best for you as you review all the options and rule out looks that may be risky for the value of your space.What you want to do is find the right look for what people will want now, but also in the future, and our team will help you identify relevant design.
The Functionality of Space Changes Over Time
One way to really get the most value out of your ADU is to make it as flexible a space as possible. When planning for your space, take into account what the future may hold for you. If you are building out an ADU for your boomerang college graduate, should it be on the ground floor so that it can be utilized in the future as an in-law suite? Should the kitchen space be easily hidden behind a beautiful barn door so that it can become more of a media room or office later on? Address all of these possibilities when you are in discussions with our teams in the design stage. We have years of experience customizing designs for New Home Additions and executing them so that our clients are thrilled with the results. Interior remodeling in Culver City has seen a recent increase and Greenworks Construction has many satisfied clients there. Click Here to view some of the more recent upgrades.
Appliance Upgrades are Inevitable
Because we at Greenworks Construction have been building in the Los Angeles area for many years, we have current market knowledge on the latest appliance packages, and we can help you to find the best combination of design and utility to fit your vision and layout. Investing in the latest appliances allows for many years of not needing to do costly improvements down the line and makes any rental unit particularly attractive, not to mention the energy savings gained with state-of-the-art technology built into the latest models.
Be Sure to Choose a Contractor That Has a Client-Friendly Process and Delivers on Time
Your team should be easy to work with and the best way to know if a contractor is professional and reliable is to ask homeowners who have used their services. Click here to see the testimonies of Greenworks Construction clients who know that we over-deliver on quality, price, process and end result. From celebrities who live in Hidden Hills to home remodeling projects in Culver City, clients rely on us for complete professionalism. What else is there?                 
August 24, 2020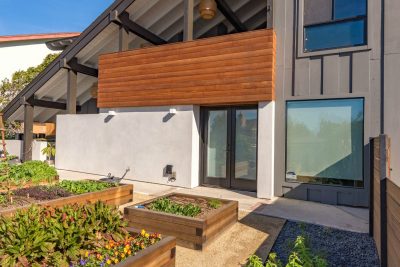 March 8, 2018
April 24, 2017