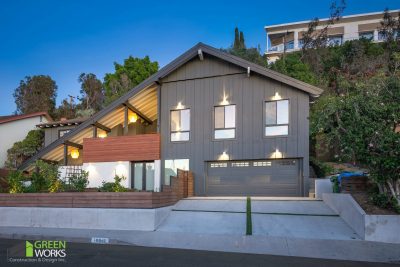 Tips for Remodeling Your Entire House
March 29, 2018
---
Some folks need to update their kitchens and bathrooms and others need basement refinishing. But what about those who need a full house do over? Remodeling your entire Los Angeles home is something that can become very overwhelming if you're not prepared.
This is why you should have a checklist to make organizing your home remodeling plans easier. The good news is that it's not as in-depth as planning for a new construction home in Los Angeles.
Here's a quick run down of the things you need to do to organize the upcoming home remodeling project for your Los Angeles home.
1. Start with the Design and Planning
During the design and planning phase, you want to draw up a quick sketch of what improvements you want done. You can also write a simple list of the things you need remodeled. The idea is to get everything written down, so you can begin going over the costs for each.
Figure out what you plan to do yourself and what you'll need a contractor to do for you. Once you have this done, you can begin looking for contractors and obtaining quotes.
Go over the final costs to ensure you have the funding needed for your home remodeling project. Then ensure you or the contractor applies for the proper permits.
2. Remodeling the Roof, Foundation, Siding and Windows
During this phase, you also want to ensure that there are no water problems that need attention. It's important to have proper drainage so you don't develop issues with your roof, foundation and walls.
It's also vital that whatever remodeling work you do to your Los Angeles home won't cause structural problems.
The last thing you need is for your roof and walls to come crashing down around you. The foundation must be secured, the roof replaced and damaged siding redone. If there are windows with serious damage, then these too should be replaced.
3. Demolition Work
There may be key areas of your home that require demolishing. In this case, make sure you rent a large container to throw away the waste.
It's a good idea to have an inspector come by to determine if there's any paint that's lead-based. This would require caution during a demolition.
4. Changing Your Home's Structure
Structural carpentry may be required if you're looking to build new walls, move walls, add rooms or remove or add doors and windows.
Be sure you have all the products and permits ready for the contractor.
5. HVAC Ductwork, Plumbing and Electrical
The best time to work on your ducts, plumbing and electrical systems is when the walls and ceilings are open during the remodel.
Make note of whatever areas that need upgrades, so you can fit this in at the appropriate moments.
6. Insulation & Drywall
Upgrading the insulation in your home is ideal if you have problems with energy efficiency. Insulating your home will reduce air leakage, keeping indoor air inside and outdoor air outside.
You can opt for fiberglass insulation for your walls and attic. This will need to be done before drywall is installed, so keep this in mind when adding walls and rooms.
7. The Windows
You'll need to purchase windows that match the look of your home. Don't forget about window insulation if this is a new construction window for your Los Angeles home.
Consider whether you're replacing all of the windows in your home or just adding a few.
8. Flooring & Interior Decor
There are many different materials you can choose for the remodeling of your Los Angeles home. This includes laminate, natural stone, hardwood, tile and engineered wood.
It's also a good time to plan out the paint, wallpaper and interior décor for each of the rooms.
Hiring a Home Remodeling Contractor in Los Angeles
What will determine the quality of a complete home remodel? The contractors, of course! This is why you don't want to cut corners when hiring a company for your house renovation.
Find a contractor with a team of licensed, bonded and insured professionals who can assist with every step of your home remodel. Not only should they have experience, but a great track record for pleasing clients.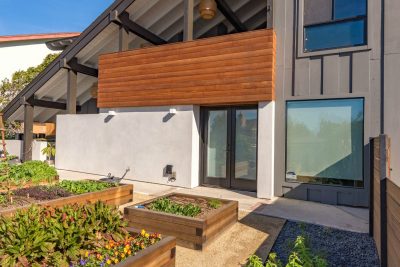 March 8, 2018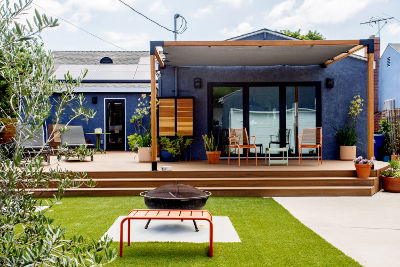 May 1, 2023