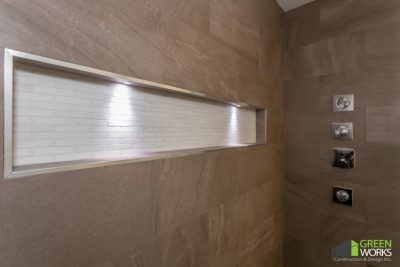 Home Improvement Trends that May Carry Over into 2017
January 13, 2017
---
You like to stay abreast of the latest home remodeling trends. Or maybe, you're considering remodeling your Los Angeles kitchen for the purpose of making a quick sale. Whatever your reasons for trying to give your property a trendy look, you can definitely make it happen with the assistance of a reputable contractor. The quality of your remodel is essential if you want to make your renovation worth your while.
If you're currently looking into trends that will last well into 2017 and beyond, then continue reading.
Toss Out the Tubs and Bring In the Shower Stalls
You have to admit – no one really takes baths these days. So what's really the point of keeping your old unused bathtub around? Unless you have a super hot tub with massage jets, speakers and other comfort features, you're likely not attached. In this case, why not just toss this out and replace it with a large shower stall? You can build a locker room style shower that's equipped with multiple shower heads, wall seats and sliding glass doors. Recessed lights are a must to give it a modern, contemporary feel.
In the past, it was all about ceramic tile backsplashes and surrounds. These were frequently included in kitchen and bathroom remodeling projects in Woodland Hills. These days, you find homeowners trading out the ceramic for glass tile. The great thing about them is you don't see as many flaws.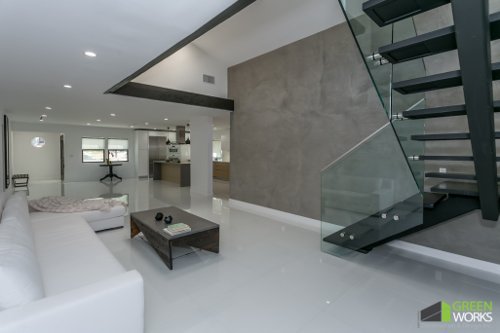 Finally, Something Better than Granite?
For a very long time, granite was the king of kitchen remodeling projects in Los Angeles. It seems we have a new champ in town – engineered quartz. There are various reasons why we're seeing more people make the switch over. For one, the maintenance is much lower and the longevity is equally high. The beauty is also hard to deny, making it an optimal choice, especially when you are working with a budget.
Paints and Stains vs Natural Wood
In many homes, cabinets were left with their beautiful natural wooden texture. Today, homeowners are moving away from natural cherry and oak and are venturing over to paints and dark finishes for their kitchen cabinets. You can join in the fun by implementing this into your kitchen remodeling project in Los Angeles.
Figuring out exactly what you want done for your kitchen and bathroom takes careful consideration.
It's also worth noting that having a professional designer and architect can really help you figure out what can and can't be done. Consult with a construction company near you to get assistance with the design.
June 19, 2017