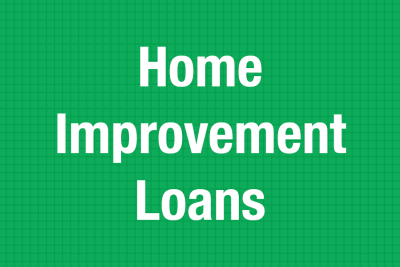 Home Improvement Loans: Read This Before
August 31, 2023
---
Introduction to Home Improvement Loans
Which Type Of Home Improvement Loan Is Right For You?
Researching and Planning
First and foremost, considering home improvement loan options requires time and effort. Specifically, you must research, consider, and explore all your options. Loan eligibility, terms, conditions, and requirements vary widely by individual loan type and lender. Consequently, upfront planning, homework, and shopping around for the best fit are crucial steps.
Moreover, your personal circumstances will guide you to the right loan for your budget and current financial situation. Therefore, a thorough assessment of your unique position is essential.
Evaluating Your Financial Situation
For example, start by making sure the loan terms offered align with your financial situation. If you have a great credit score and minimal equity in your home, a personal loan might be your best choice. Despite its higher rates, it could be the most suitable financing option for your home improvement projects. Conversely, if you've built up substantial equity in your home, a cash-out refinance or home equity loan might be better.
Aligning with Project Needs
Lastly, the specific type of home improvement project you're planning will greatly influence the right loan type for you. For instance, if you're targeting a relatively fixed budget for a single major purchase like roof repair or kitchen upgrade, a one-time personal loan or cash-out refinance may fit well. However, if your budget is more variable and may change based on unforeseen discoveries, such as hidden issues behind walls or under bathroom tiles, a HELOC could provide the flexibility you need.
In conclusion, choosing the right home improvement loan involves a comprehensive evaluation of your financial situation, home equity, and project requirements. By considering these factors carefully, you can find the loan that best meets your needs, and confidently proceed with your home improvement plans.
What Are Home Improvement Loans?
Home improvement loans serve a crucial role in facilitating property upgrades, repairs, and enhancements. These loans enable quick access to funds, which can aid in a wide array of real estate projects. But how does one acquire a home improvement loan? Additionally, what types of loans are available? In the following sections, we will delve into how these loans work, the projects they support, and the steps to secure them.
Importance of Home Improvement
If you own property, you understand that repairs and remodels are often costly. Expenses can swiftly escalate into four or five figures. However, certain home enhancements potentially pay off as wise investments. These strategic improvements might include adding a new deck, renovating old properties, or installing new kitchen floors.
How Home Improvement Loans Work
Personal Loans for Home Renovations
Each year, millions of property owners opt for personal loans to fund various home improvement projects. These loans can either be unsecured or secured, and obtaining them is typically simple. Once you complete the loan application, funds are often available within a day. But personal loans aren't the sole option; there are alternatives like home equity loans and cash-out refinances.
Alternative Loan Options
Different alternatives to personal loans exist, such as home equity loans, cash-out refinances, or home equity lines of credit. Understanding these alternatives is crucial as they offer various benefits based on individual needs and circumstances. Exploring these options helps to make an informed decision on what suits your particular situation best.
Types of Home Renovation Loans
1. Personal Loans
A personal loan, generally an unsecured debt, can be utilized for home improvements. While it provides beneficial flexibility for homeowners, it might have higher interest rates and shorter repayment terms.
2. Cash-Out Refinance
Cash-out refinances enable leveraging home equity to fund improvements. This option often provides the lowest interest rates and qualifies for income tax deductions, making it a suitable choice for many homeowners.
3. Home Equity Loan
Also known as a second mortgage, a home equity loan allows tapping into home equity. However, this option might come with higher interest rates and adds another monthly payment to your budget.
4. Home Equity Line of Credit (HELOC)
A HELOC provides a way to borrow against your home equity. It functions as a second mortgage, offering a draw period for funds and a subsequent repayment period.
5. FHA Rehab Loan
FHA rehab loans, provided by the Federal Housing Administration, bundle mortgage and home improvement costs. They save homeowners from applying for multiple loans or paying closing costs twice.
Choosing the Right Home Renovation Loan
Understanding and analyzing loan eligibility, terms, and conditions is vital for picking the right loan for your budget. Your specific home improvement project and individual circumstances, such as credit score and equity, will significantly impact the best loan choice for you. Furthermore, different loan types offer varying interest rates, reflecting the associated risks for the lender.
Ways to Use a Home Improvement Loan
Homeowners can employ home improvement loans in various ways such as:
Installing a new roof
Adding new furniture
Building a new garage
Funding DIY renovations
Upgrading the kitchen and bath
Pros and Cons
Understanding the advantages and disadvantages of these loans is vital for making an informed decision.
Pros:
Funding for various projects
Quick and efficient financing
Multiple options for different financial situations
Cons:
Potential risks to home equity
Possibility of higher interest rates
Limitations due to credit scores
Home Improvement Loan FAQs
Here we cover some common questions, such as how to obtain a loan, when to take one out, the costs involved, and the different types available.
How to Get a Home Improvement Loan
How Do You Apply?
Firstly, you can apply for a home improvement loan through a traditional or online financial lender. After choosing your lender, the process begins with a comprehensive review. This includes examining your income, expenses, credit score, credit history, and more against the lender's eligibility requirements.
Secondly, if the lender deems you eligible, they will propose specific terms and conditions. Consequently, you will have the choice to accept or decline the offer. It's worth noting that understanding these terms is crucial before making a decision.
When Should You Consider It?
Taking out a home improvement loan can be beneficial in various situations. For instance, if you are facing large and/or variable expenses that might threaten your quality of life, this loan could be a solution. On the other hand, considering the interest and fees, it's essential to carefully evaluate if this is the right option for you.
What's the Cost?
The cost of a home improvement loan is primarily defined by the APR, or annual percentage rate. This rate includes expenses related to both interest and fees. Additionally, it covers the cost of paying back your loan amount plus any necessary servicing expenses. Importantly, APRs can vary widely, depending on several factors such as loan type, lender, loan term, and your credit score.
What Are the Types?
Finally, there are different types of home improvement loans to consider. Namely, these are personal, cash-out refinance, home equity, home equity line of credit (HELOC), and FHA rehab loans. Each type serves various needs, so understanding their differences can help you choose the most suitable option for your home improvement project. The right choice will depend on your individual situation and the nature of the improvements you are planning.
Conclusion
Home improvement loans, including personal loans, home equity loans, and cash-out refis, provide valuable financing options for property enhancements. Recognizing the right type for your specific needs ensures a wise investment into your home's future value. Whether choosing a personal loan or cash-out refinance, understanding these options empowers you to make the best financial decision for your property.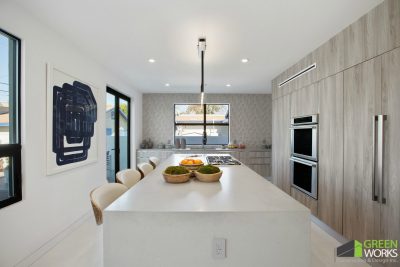 January 25, 2019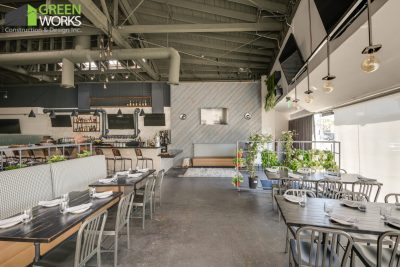 October 17, 2019