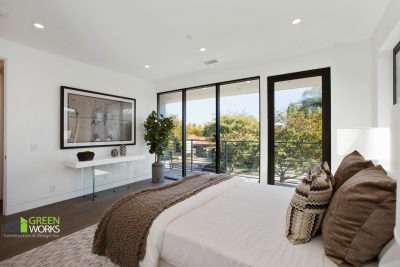 Bring Your Home into the New Decade with a Modern Remodel
February 10, 2020
---
New decades can be a fantastic benchmark to rethink and evolve important facets of your life- everything from health, mental wellbeing, to relationships and finances, and for any homeowner,  your dwelling. What does this evolution look like? For many, it's bringing the home into the '20s with modern remodels, green upgrades and integrating new technology throughout the house. This modernization will slash unnecessary energy costs, update design aesthetics, increase usability, and cater specifically to your unique lifestyle. Most homes built in the '80s and '90s were built without intention, largely crafted without the client's individual needs in mind. This unconsidered approach created a mentality around residential building that was just simply wasteful. Now, architects and designers are carefully considering every aspect of a new project, from innovative interior spaces to sustainably sourced materials, overall environmental impact, down to the human experience existing within a design.
Bring the Outside In
A relatively new facet of modernization is integrating interior with exterior. Blending the outside world into the inside. Demand is rising for dwellings that exist with the surrounding environment, rather than against it. Because of this, we are seeing a lot of designs that offer flexibility- wall partitions that can be manipulated depending on the occasion, large sweeping glass windows and translucent wall partitions that offer views and allow natural light to pass from room to room. Not only do these design innovations upgrade the visual aesthetic, but they also save the homeowner in lighting costs.
A Denver-based agent and investor, specializing in midcentury real estate, Adrian Kinney explains, "The modernist home was supposed to have a smaller interior footprint, and then connect seamlessly to the outside."
This illustrates how open floor plans with easy access to the outdoors is leading the market trend. When working with your contractor, ask about these modern design flourishes that will improve your home and upgrade your quality of life. For all the best in sliding doors and glass wall partitions, check out The Sliding Door Company for some spatial optimizing inspiration for your modern remodel.
Materials Are Everything
Because we have such a plethora of building materials to choose from in today's universalized market, it has become increasingly more important to be discerning with material choice. Work with your contractor to consider things like quality, sourcing, cost, and compatibility. Your contractor should be sustainably sourcing building materials and ensuring that they are safe for your health, sturdy and long-lasting. Modern buildings integrate exciting juxtapositions of materials- the contrast between wood and stone, smooth and rough, earth and metal. We like to see the contrast of materials because we can better understand each unique textile and medium when they oppose one another. Most modern houses enjoy materials such as brick, metals like chrome and brass, genuine wood elements, cement, and glass. Invest in contemporary Construction in Los Angeles to get all the latest in modern building, as Southern California leads the architectural industry in innovative building techniques and design style.
Contemporary homes boast geometric shapes and designs that agree with us for their artful nature and sensibility. Interesting archways, sculptural elements, and structural framework are often centered around geometric shapes and designs.
Considering these design elements, you'll be on your way to updating your home to meet this new decade in style. For the latest in home remodeling Los Angeles, check out Green Works Construction for ideas, inspiration, and photos of past projects.
We at Green Works provide professional service and exceed expectations with each and every project we undertake. As the top Contractors Los Angeles area we're ready and excited to help get you started on your green home improvement and provide quality and value above all else. Contact Us to get in touch with one of our knowledgeable representatives today, and make your vision become a reality.
November 22, 2019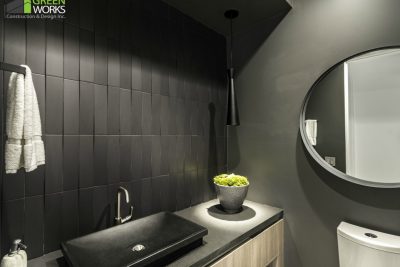 February 27, 2020
June 19, 2017