Total Home Transformation by Green Works Los Angeles
February 15, 2019
---
From summer homes to year-round living quarters, you want your property to shine its brightest. Sometimes, that means taking the extra time to find the best bathroom remodeling in Woodland Hills or the finest remodeling contractors in Los Angeles. At Green Works, we're not content to leave you with a job you don't love. As one of the best room addition contractors in Los Angeles, we take our reputation seriously. That means that if  you want to transform your home from an ordinary house to a spectacular place to live, you owe it to yourself to give us a call. Whether you're looking to get your kitchen remodeled in Woodland Hills or need to source out the best general contractors in Los Angeles to give your bathroom a fresh new look, we're here to help.
Fall Back in Love With Your Home
If you've recently purchased a property and you feel like it's not living up to its true potential, we can help. With our experience in outdoor remodeling, exterior remodeling, and construction, we're able to take any less-than-ideal interior and create a stunning kitchen or bathroom remodel for a space you'll never want to leave. Our commitment to quality means never leaving a job until a homeowner is completely satisfied with every aspect of it. Whether you're looking for a kitchen or bathroom remodeling contractor in Woodland Hills or want to focus on making your home's exterior pop with some new outdoor remodeling, we can help you turn your house into a dream home you'll be proud to pass down through the generations.
Tap Into the Best Remodeling Contractors in Los Angeles
As one of the most trusted general contractor companies serving Los Angeles and Woodland Hills, we take our job seriously. Whether you know exactly what you want to do with your home or are looking to us for some inspiration, we'll come prepared with everything you need to create a better, more visually stunning home. That's not all. Our knowledge of interiors and exteriors, combined with our familiarity with housing trends and the current market, will guarantee that any work we do for you will boost your home's ROI during a sale. If you view your home as an investment, you can't trust just anyone to come in and redesign it from the ground up. Green Works Construction isn't just the best general contractor outfit in Los Angeles: We're a trusted name across Southern California, from Woodland Hills to Glendale. Whether you're planning on doing a bathroom remodel or seeking to turn your garage into a home office, we'll gladly take on the job.
Why Choose Us?
As general contractors who have lived in and served the communities of Los Angeles and Woodland Hills for years, we know the ins and outs of L.A.'s neighborhoods and what makes them so unique. We've taken on jobs big and small, some of which challenged us to turn hard-to-boost properties into market-ready, investment-friendly spaces. It doesn't matter whether you're looking to sell today, tomorrow, or never. Your home is one of your best investments. As such, you can't afford to hire an outfit that offers you anything less than the best remodeling contractors Los Angeles has to offer.
What Satisfaction Means to Us
We pride ourselves on having a 100% satisfaction rate among customers. To us, that isn't just jargon or a helpful selling point. We really care about delivering the best work possible. That's why we commit to total customer satisfaction for every job. Choosing the best room addition contractor in Los Angeles isn't just about trusting a local outfit that's going to put in the work each day. It's about trusting people who have been living and working in the community for decades to deliver a completely beautiful, timeless renovation to your property.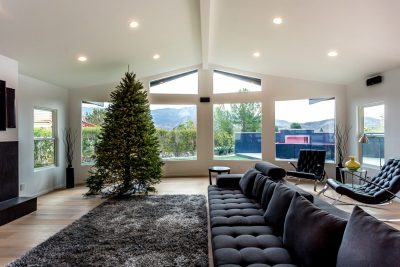 March 25, 2020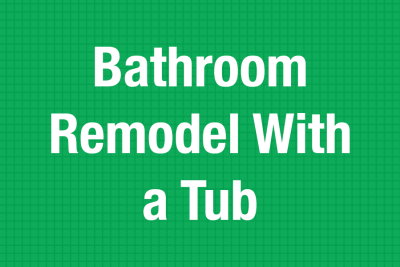 September 7, 2023