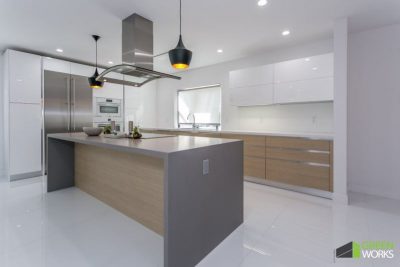 4 Ways to Go Over Your Kitchen Remodeling Budget
March 20, 2017
---
If you're like most homeowners, you're looking to transform your cooking space into something miraculous. Of course, your own personal taste and your budget will greatly affect the outcome. Some homeowners renovate their kitchen for the purpose of boosting their property value, enticing home buyers or improving their own quality of living. Whatever your purpose for remodeling your kitchen, you're going to need the help of Los Angeles contractors.
Paying a contractor for your remodel is key to ensuring your renovation goes as expected. Attempting to do a complete overhaul using the assistance of YouTube videos isn't the brightest idea. There's a level of expertise needed to install cabinets, counters and faucets in a way that's seamless. There's nothing attractive about a botched job, especially when you're trying to impress home buyers or house guests.
Calculating your budget for Los Angeles kitchen remodeling project is key. It's best to consult with remodeling contractors in Los Angeles to get the most accurate project cost possible. You'll need to factor in everything from the labor cost to the pricing and shipment of different materials. Even after you think you know what you want, you may change your mind. Just make sure you don't do what these homeowners did to go over their kitchen remodeling budgets!
Consistently Changing Your Mind
We've established that changing your mind is very likely to happen. However, doing it after the project has commenced just isn't the smartest idea. For one, it can hike up the cost of your project by 10 percent (in most cases). So if the total for your renovation is $25,000, that's an additional $2,500 tacked on. Asking for different materials or additional work to be done will inflate your budget and possibly cost you thousands of extra dollars (per indecision).
Having Gray Areas in Your Contract
Everything must be spelled out in your contract to avoid any confusion or costly mistakes. All aspects of your project need to be documented, including the start and finish date, clauses about delays on part of the contractor and the products and materials that will be purchased and installed (and the rates/fees associated with them). The more areas covered in the contract, the less room there is for controversy.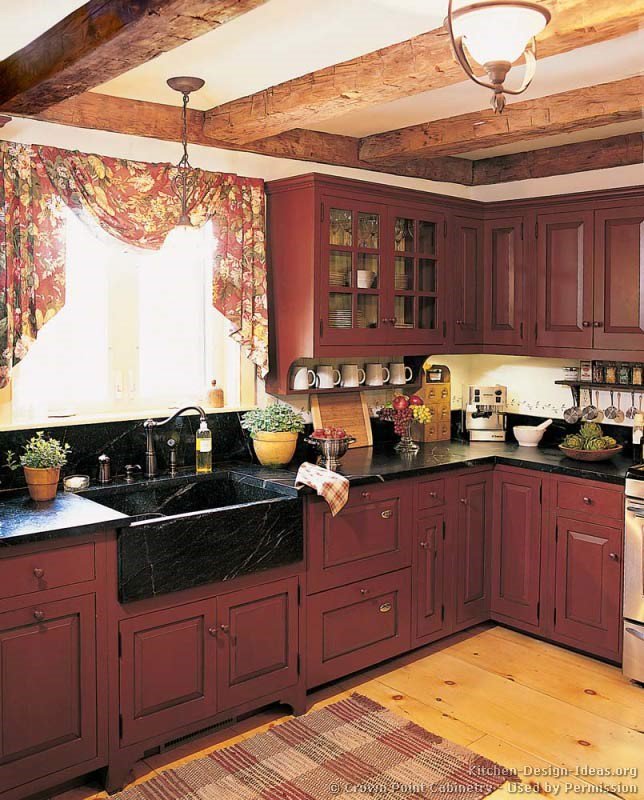 Not Focusing the Design On Functionality
A functional kitchen is what's going to give you long-term satisfaction. If you focus solely on the décor, then you could end up with a kitchen with poor lighting, ventilation and/or storage space. Try to think ahead to determine what features should be included to ensure your cooking experience is always a good one. If you hire a home remodeling contractor in Los Angeles that has an interior designer, use their expertise to help you plan out the blueprints.
Thinking with Your Eyes and Not Your Budget
Once you have a budget set, it's important to stick to it. However, if you're still putting together your budget, it's important to select materials that aren't going to force you to go over what you're able to afford. For instance, a lot of people opt for granite and marble because of their luxurious appeal. However, these aren't the most viable because over time, they become worn down, chipped and stained. The better and more affordable option would be engineered quartz, which requires less maintenance and is more durable.
The same can happen if you're looking for a lot of special features and customizations. The more work a contractor has to do, the longer it will take and the more expensive it will be. Consider how much you're actually going to use that feature to determine whether it's really worth spending the extra money.
February 15, 2019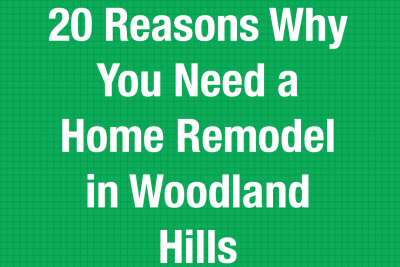 July 27, 2023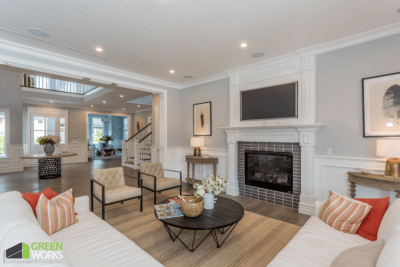 May 22, 2017