What are the 15 Top Reasons for a Bathroom Remodel in Your Home?
July 13, 2023
---
What are the 15 Top Reasons for a Bathroom Remodel in Your Home?
Are you considering a bathroom remodel in your Encino, Calabasas, Woodland Hills, Winnetka, or San Fernando Valley home? Home improvement projects, particularly bathroom remodels, are often top priority for homeowners. It's important to find a construction and build company near you that can accomplish your goals. Here are 15 compelling reasons why you should embark on a bathroom remodel:
Reason 1 – Enhanced Aesthetics
The first reason to consider a bathroom remodel is to enhance aesthetics. A visually appealing bathroom can transform your mood. It makes your daily routine more enjoyable. Modern design trends in Encino make it easier than ever to create a spa-like atmosphere in your own home.
Reason 2 – Increase in Home Value
A bathroom remodel can significantly increase the value of your home. Prospective buyers in Woodland Hills and Calabasas often prioritize updated bathrooms. Investing in a bathroom remodel now could result in a handsome return later.
Reason 3 – Improved Functionality
Does your current bathroom meet your functional needs? If not, a bathroom remodel is the solution. Whether you require more storage or a larger shower, a remodel can make your bathroom work for you. A well-designed bathroom can simplify your morning routine and make winding down at night more relaxing.
Reason 4 – Energy Efficiency
Many San Fernando Valley homeowners are keen on going green. A bathroom remodel is your chance to install energy-efficient fixtures. These upgrades can lead to significant savings on your utility bills over time.
Reason 5 – Correcting Existing Issues
From leaking faucets to cracked tiles, bathrooms can develop various issues over time. A bathroom remodel can address these problems. Maintaining a well-functioning bathroom is essential for the overall upkeep of your Woodland Hills home.
Reason 6 – Enhanced Safety
A bathroom remodel can improve the safety of your space. Slippery floors and hard-to-reach cabinets can pose hazards. During a remodel, you can integrate safety features like non-slip floors, grab bars, and accessible storage.
Reason 7 – Adapting to Lifestyle Changes
Your current bathroom might not fit your lifestyle anymore. Perhaps your family has grown, or you're now an empty nester. A bathroom remodel can help you adapt to these changes. It allows you to create a space that serves your current needs and lifestyle.
Reason 8 – Space Utilization
Many homeowners in Calabasas struggle with cramped bathrooms. A bathroom remodel allows you to utilize your space more efficiently. You can add storage solutions or even reconfigure the layout to make the room feel more spacious.
Reason 9 – Modernizing Your Space
A dated bathroom can make your entire San Fernando Valley home feel out of touch. A bathroom remodel can bring your space into the current decade. You can incorporate modern trends and technologies into your design.
Reason 10 – Preparing for Aging in Place
Are you planning to spend your golden years in your Encino home? A bathroom remodel can prepare your space for aging in place. Features like walk-in showers and accessible cabinets can make your bathroom more senior-friendly.
Reason 11 – Improving Ventilation
Proper ventilation is essential in a bathroom. Poor ventilation can lead to mold and mildew, damaging your Woodland Hills home. A bathroom remodel gives you a chance to improve ventilation and protect your space.
Reason 12 – Personal Satisfaction
Ultimately, a bathroom remodel is about creating a space that you love. Personal satisfaction is a great reason to remodel. You should feel comfortable and at peace in your bathroom. If you don't, it might be time for a remodel.
Reason 13 – Efficiency Upgrades
Efficient use of water is a priority in the drought-prone San Fernando Valley. A bathroom remodel lets you install low-flow toilets and showerheads. These upgrades can help conserve water and cut down on your bills.
Reason 14 – Adding a Bathroom
Do you have a single bathroom in your Calabasas home? A bathroom remodel project could include adding another bathroom. This addition can make your home life more convenient, especially for larger families.
Reason 15 – Accessibility Improvements
If you or a family member has mobility issues, a bathroom remodel can improve accessibility. Features like a roll-in shower or a wheelchair-accessible sink can make a big difference. Making these changes can improve quality of life.
As you can see, there are plenty of reasons to consider a bathroom remodel. Whether you live in Woodland Hills, Calabasas, San Fernando Valley, or Encino, a remodel can bring numerous benefits. If you've been thinking about it, now might be the perfect time to start planning your bathroom remodel.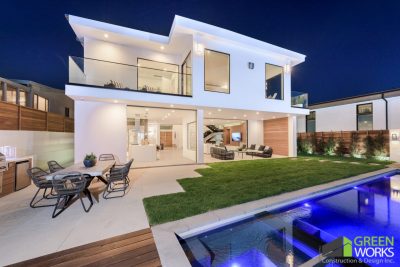 January 11, 2020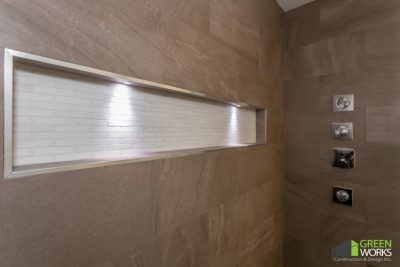 January 13, 2017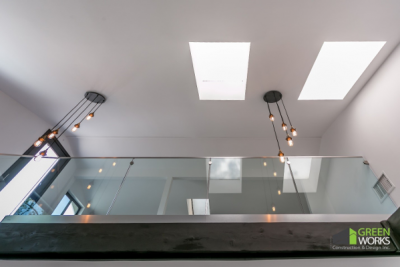 August 2, 2017