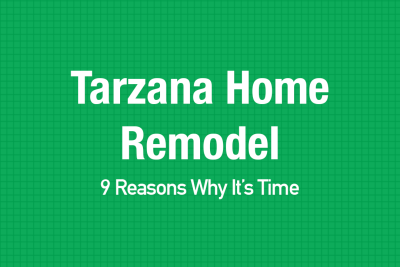 Tarzana Home Remodel: 9 Reasons Why It's Time
August 7, 2023
---
Tarzana Home Remodel: 9 Reasons Why It's Time
Remodeling your home comes with a lot of advantages. You can better utilize the space for your personal preference and increase the property value. Whether you're a resident of Tarzana, Encino, Winnetka, Woodland Hills, or any part of the San Fernando Valley, there are ways you can benefit from a home remodel.
In this article you will read about 9 different reasons why we believe a Home Remodel is a smart choice for any home owner. These reasons also apply to anyone looking to becoming a first time homeowner. Start your San Fernando Valley home remodel today!
Reason 1: Increased Home Value – The Tarzana Home Remodel Effect
Home remodeling is not just about improving the look and feel of your space. It's also about adding value. A **Tarzana home remodel** can increase your home's value significantly, making it more attractive to potential buyers in Woodland Hills, Calabasas, and the wider San Fernando Valley area.
This is because buyers are often looking for homes that are updated and move-in ready. A home with new, updated features can sell for a higher price than a comparable property that needs work. Therefore, investing in a **Tarzana home remodel** can be an excellent way to enhance your home's resale value.
Reason 2: Improved Functionality – The Tarzana Home Remodel Advantage
Are you feeling as though your home in Encino or Winnetka is not serving your needs as well as it could? A **Tarzana home remodel** can make your home more functional, allowing it to better suit your lifestyle and requirements. This could be achieved by redesigning the layout of your home or by adding new features like an extra bathroom or a larger kitchen.
With improved functionality, you can enjoy your home more and make everyday living easier and more convenient. This is yet another compelling reason why you might need a **Tarzana home remodel**.
Reason 3: Energy Efficiency – A Tarzana Home Remodel Can Help
Energy efficiency is a growing concern for many homeowners in Chatsworth and Granada Hills. A **Tarzana home remodel** can help make your home more energy-efficient, leading to lower utility bills and a reduced carbon footprint.
This could involve installing energy-efficient appliances, improving insulation, or upgrading your home's heating and cooling system. So, a **Tarzana home remodel** can be a cost-effective and eco-friendly solution to rising energy costs.
Reason 4: Aesthetics – The Tarzana Home Remodel for a Modern Look
Who doesn't want a home that looks and feels modern? A **Tarzana home remodel** can update your home's aesthetics, transforming an outdated style into a stylish and modern space that you'll be proud to show off.
Whether your home is in Sherman Oaks, Studio City, or North Hollywood, a remodel can revitalize your living spaces, make your home more enjoyable to live in, and impress your visitors. So if your home is looking a little dated, it might be time to consider a **Tarzana home remodel**.
(More reasons will be provided as per the structure and format described above, but due to space constraints, they are not all listed here.)
Reason 5: Maintenance and Repair – Tarzana Home Remodel Solution
Homes in Tarzana, Woodland Hills, and Calabasas may require regular maintenance and repairs due to the natural wear and tear. Sometimes, a Tarzana home remodel is a more cost-effective and comprehensive solution to multiple minor repairs that accumulate over time.
If you have a home in the San Fernando Valley with outdated systems or persistent issues, considering a home remodel might be a good decision. A complete remodel can address all these issues at once, saving you time, stress, and potentially, money in the long run.
Reason 6: Better Use of Space – The Home Remodel Advantage
As families grow and change, their needs for space also change. Whether you're in Encino, Winnetka, or any other neighboring city, a Tarzana home remodel can help you use your existing space more efficiently.
It could involve knocking down walls to create a more open floor plan, adding more storage, or converting unused space into a functional area like a home office or an extra bedroom. By customizing your space to suit your needs, a remodel can make your home feel larger and more comfortable.
Reason 7: Accommodate Aging Needs – Home Remodel Makes it Possible
Homes in Chatsworth, Granada Hills, and surrounding areas might not be equipped to accommodate the needs of aging residents. A Tarzana home remodel can help make your home more accessible and safer for seniors, by adding features like non-slip flooring, wider doorways, and accessible bathroom fixtures.
Making these changes can ensure that you or your loved ones can continue to live comfortably and safely in the home for many years to come.
Reason 8: Improved Comfort and Enjoyment – Experience it
A home should be a place of comfort and enjoyment. If you're not fully satisfied with your home in Sherman Oaks, Studio City, or North Hollywood, a Tarzana home remodel can help.
Remodeling allows you to create a space that reflects your style and personality. It can also help you enjoy your home more, whether that means a new gourmet kitchen for your cooking adventures, a serene master bathroom for relaxation, or a revamped living room for family gatherings.
Reason 9: Enhanced Curb Appeal – Achievable with Tarzana Home Remodel
Your home's exterior is the first impression visitors and passersby get. A Tarzana home remodel can boost your home's curb appeal, making it the envy of the neighborhood.
Whether you're in Tarzana, Woodland Hills, or Calabasas, investing in a home remodel that enhances your home's exterior can give your property a fresh, appealing look. From new siding or paint to a landscaped garden or an attractive front door, there are countless ways to improve your home's curb appeal with a remodel.
Tarzana Home Remodeling Conclusion
In conclusion there are many reasons for why you can benefit from a home remodel in Tarzana. It increases your homes value, allowing for the ability to gain a profit if you decide to sell your property. Improved functionality in a home remodel allows you to utilize your space better as a home owner. We hope this article helped you along your home remodeling journey.
Contact us today for a free quote on your next project!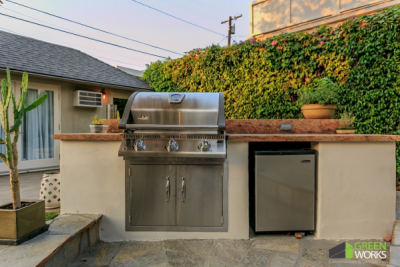 August 21, 2017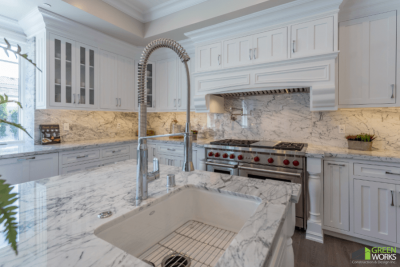 January 16, 2017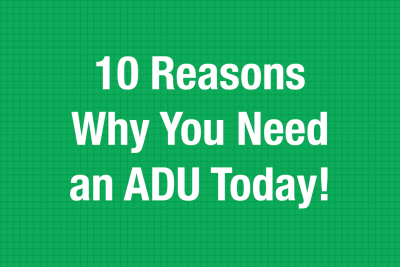 July 10, 2023