You'll Love These 5 Kid-Friendly Home Remodeling Ideas
July 24, 2017
---
Kids bring a lively energy into your home, and now that you've made the decision to remodel, you're seeking kid-friendly home remodeling ideas that the whole family loves. Creating a home environment that is both functional and fun for kids is possible when you adapt suitable solutions for rooms such as the kitchen, living area and exterior of your home.
Ask any room addition contractor in Los Angeles and they'll tell you that building an addition onto your home requires careful thought and planning. When you have knowledgeable remodeling contractor working on your project, you can create some fun things, outdoor and inside your home that kids will enjoy.
Hidden Door Passage
If the idea of a hidden passageway intrigues you, why not have one created for your family room?
Built-in wall bookshelves are the ideal place to hide a hidden door that only you and your kids know how to open. A secret button or switch opens a section of the bookcase to reveal a staircase, or pathway to another room. Yes, this is just like something out of a movie.
Stage and Movie Theater Room Addition
Kids living in Los Angeles are often inspired by the city's culture of art and entertainment, and you can encourage your kids to fully express their talent by building a lavish home theater. Your room addition contractor can build a theater that includes a performance stage with a curtain as a dramatic backdrop. Include built-in lighting to add authenticity to their performances. Family and friends can view live music and plays staged by your kids from the comfort of cozy couches and chairs. Pull back the curtain to reveal a large movie screen that brings the entire family together for movie night.
The Cozy Kitchen Nook
The concept of booth seating isn't just for restaurants. You can bring this type of cozy seating into your home by installing booth seating in an area of the kitchen. This may include two to four booth seats, with a table that can be used for eating, playing games or planning a fun project. Go a step further and have storage shelving built into the sides of the booth, giving kids a place to store coloring books and art supplies.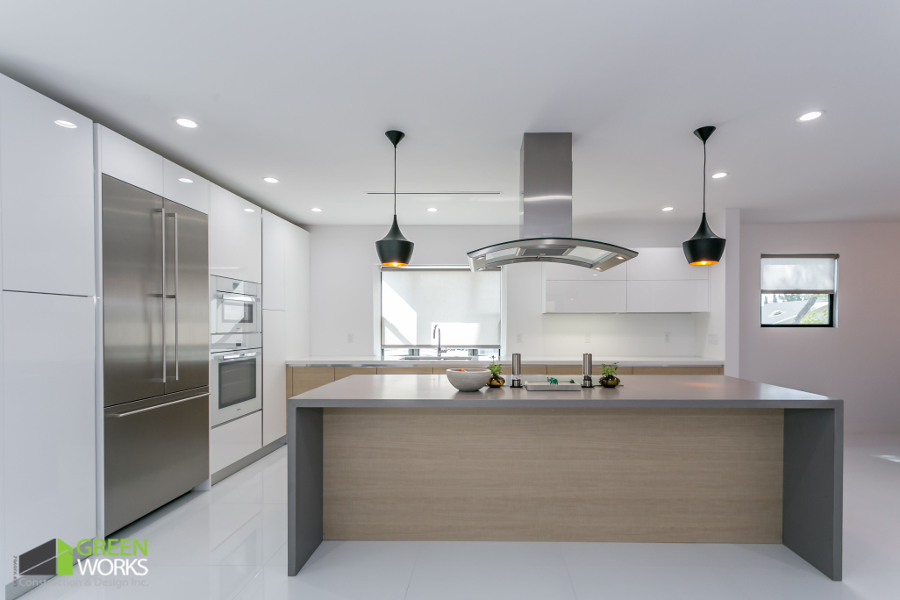 The Versatile Kitchen Island
Your kitchen is more than just a place to prepare meals. It's a warm and inviting space where the family gathers to enjoy good food, chat about the day, make decisions, and even do homework. Because this room is such an important focal point of social interaction in your home, any kitchen remodeling decisions you make for your Los Angeles home should consider what your family does in the kitchen.
Open floor plan homes are especially great for accommodating islands. Many people use them for h'orderves section during a gathering and sometimes even a bar. When not being used for food preparation, islands are a great spot where kids can sit and enjoy numerous activities such as doing homework, creating art projects or just participate in the family gatherings.
Think About Exterior Remodeling?
Consider adding a backyard pool and patio deck to your Los Angeles home. The room addition contractor you choose can turn this idea into reality. Your kids will have a blast swimming and lounging around the pool. Swimming pools also often raise property values, which is another good reason to consider this option. This addition will not only keep your kids occupied and happy it will also yield a great ROI when it's time to sell your home.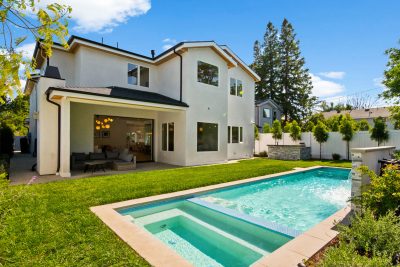 May 8, 2023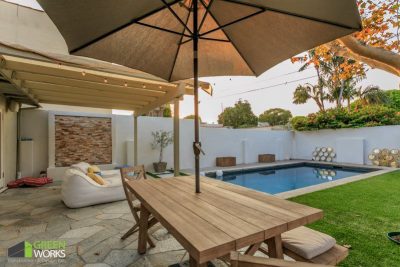 July 10, 2017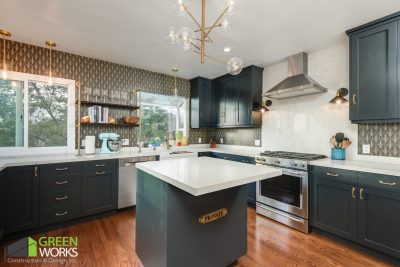 November 9, 2019