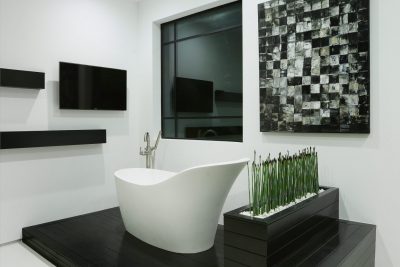 Top 10 Remodeling Trends for 2018
January 24, 2018
---
Whether you are redesigning your entire home or just looking to try your hands on a simple bathroom remodeling in your woodland hills home, here are the top 10 remodeling trends for 2018.
1. Make sure to include some greens
Although houseplants are never out of style, the new year would see more homes feature plants. Adding in some greens in your interior décor is an easy way to add a pop of color, especially when you are remodeling on a budget.
This idea is also feasible for exterior remodeling – simply put plants in colorful planters or hang them outside your door or large window and you are good to go.
2. Large Furniture
In the final quarter of 2017, large furniture was used as an interior décor statement. Now this trend of using over-sized chairs and sofas in the living room would take center stage.
And seeing as more homeowners are starting to opt for large, open living areas; large furniture—whether modern style or antique—would help fill all that space.
3. Patterned Wallcoverings
Textured and patterned wall coverings would also be the rave of interior décor. Whether it's large floral designs, abstract patterns, or paisley; using these wall coverings would give your living space a simple but elegant look!
4. Water Colors
We will also see more people using water-inspired hues when painting their homes – especially for kitchens and bathrooms. Colors like turquoise would be rampant as it pairs well with both wood and white accents.
5. Rustic Bathrooms
Out of the way modern, rustic is the new cool! Bathrooms in the new year would feature a rustic feel instead of the sleek, modern bathroom styles that we have seen in that last couple of years. If you are planning a trendy bathroom remodeling in your woodland hills home in 2018, then a shiplap wall, old claw-foot tubs, and well-placed rustic accents should be on top of your list!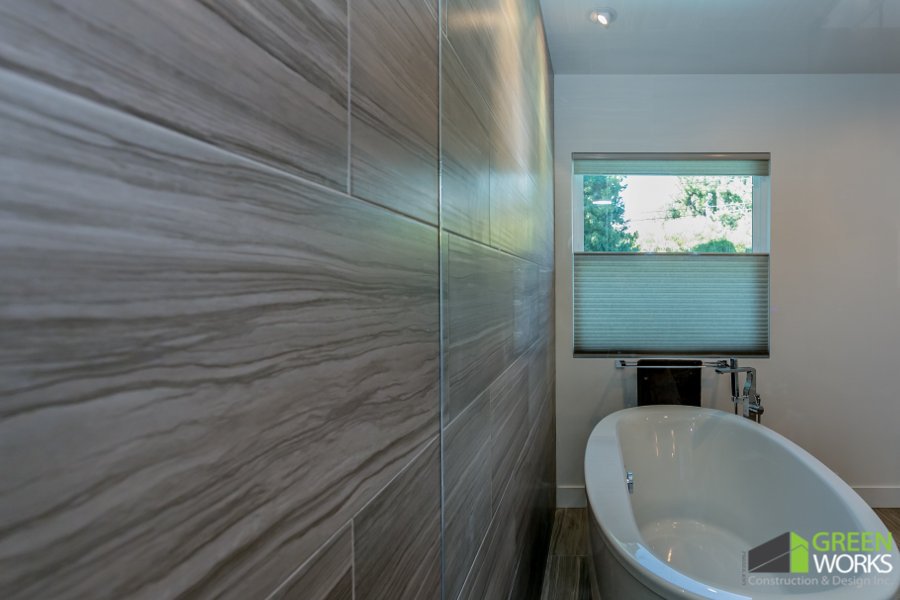 6. Tankless Water Heaters
While we would be doing away with the modern look in our bathrooms and replacing it with a rustic design, more homeowners who are looking to save money and energy will be switch to tankless water heaters – these are also known as on-demand water heaters.
If you have the skillset required to take out your traditional water heater and install a tankless water heater, then you would also be saving yourself the cost of hiring remodeling contractors serving the Los Angeles area to do so for you!
But even though it costs a little more to install, tankless water heaters have a handful of benefits to compensate your expense.
• They are smaller compared to traditional tank water heaters
• They provide unlimited supply of hot water
• Consumes less energy – and this saves you long-run costs
• They also last longer, seeing as they have a 12-15 year warranty as against the 6 to 12-year warranty that traditional water heaters have!
7. Roof Decks
Roof decks have gone beyond their reservation for apartment buildings, more residential homes would have roof decks as a welcomed alternative to traditional decks or backyard patios. Include some patio chairs, a table and an umbrella to the mix and you have an entertaining spot with a good view of the neighborhood.
8. Smart Lighting Controls
One of the most important aspects of any redesigning or construction project is your lighting. In 2018, more remodeling contractors in Los Angeles would advise their clients to switch out their traditional lighting for smart light controls, seeing as these smart lighting solutions are poised to be one of the biggest home design trends for 2018. These smart lighting control systems do not only save energy, you can also customize them to work with varying lighting needs – whether you want a dim atmosphere or a warm feel, smart lighting controls are the way to go.
9. Brass Accents
Brass would be returning to the home design décor scene in 2018. For houses that lack that pizzazz feel, the metal is back to living up your otherwise dull room. To get with the trend in 2018, try brass light fixtures, a brass-framed mirror, or tables with brass legs.
10. White Flooring
If your home enhancement plan include kitchen or bathroom remodeling for your woodland hills home, then you might as well factor in the cost of white tiles – especially if you are looking to be trendy! While white flooring is usually difficult to maintain, more homes would feature white tiles in their kitchen and bathrooms as well as in living areas. In addition to the fact that it is a trendy look for 2018, white tiles brightens up really dark rooms and is a great combo for any color.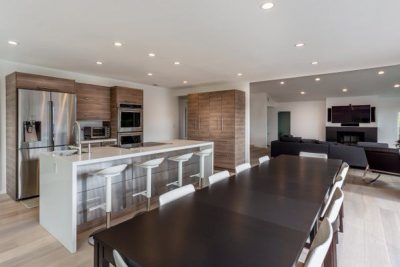 December 27, 2016
December 2, 2018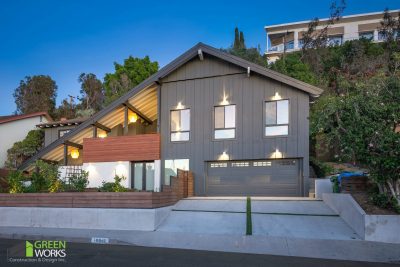 March 29, 2018