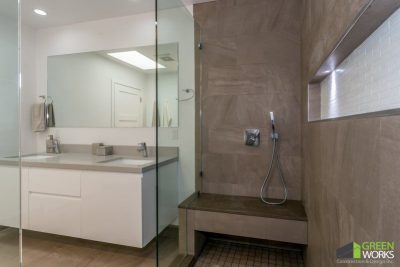 Tips for Remodeling Your Home for Multigenerational Living
March 6, 2017
---
No one stays young forever. While some of us age gracefully, others of us will gradually lose our mobility, requiring adjustments throughout our homes. Rather than waiting until you become less able to perform kitchen remodeling for your Los Angeles homes, it's advised that you think ahead.
A lot of homeowners are doing just that by hiring bathroom and kitchen remodeling contractors in Woodland Hills to transform their residence into a multigenerational home. There are various ways you can do the same.
Why Remodel with Multiple Generations in Mind?
Besides growing older, you also have to consider the possibility of having babies or college children moving back in after graduating. There are currently 50 million people in America living in a multigenerational home.
Simply put, a multigenerational home is a residence that houses multiple generations of people. What has caused this to become the new norm includes:
• Boomerang children moving back home after losing work or dealing with enormous student loan debts.
• Aging parents moving in vs going to a nursing home or assisted living community.
• An increase in immigrants who like communal living.
Tips for Multigenerational Remodeling
There are contractors in Los Angeles who are experienced in remodeling kitchens, bathrooms and other parts of the home with a focus on multigenerational living. Once complete, your home will be able to accommodate the young, the older and the aging.
Tips for Remodeling Your Home for Multigenerational Living
Here are key areas you want to focus on with your remodel:
• Refinishing the basement and adding a bathroom. This space can easily become a room for a parent, child or other roommate. Some even go as far as to include a kitchenette, turning it into a studio apartment.
• Remodeling the bathrooms for accessibility. This can be done by installing taller toilets, shorter vanities and hands-free faucets. It would also be great to add a full bathroom to the main floor, so stairs don't become an issue.
• Upgrade the kitchen with more storage space and additional sinks. This way, you and your house mates can cook meals simultaneously.
• Consider a second entrance for privacy. This can be on the other side of the home near the basement or stairway leading up to the bedrooms.
 These are just a few of the ideas you can run away with while planning out your multigenerational remodeling project. While you're at it, consider hiring a designer from a reputable kitchen remodeling firm in Los Angeles.
June 15, 2023