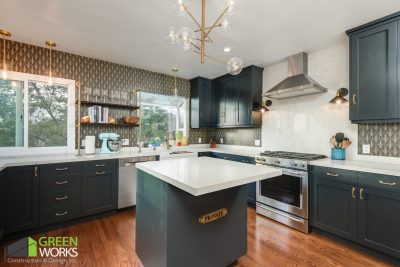 Stunning Kitchen Remodels and How to Get Yours
November 9, 2019
---
Remodeling budgets need to realize the best bang for their buck. The best way to achieve this is to work with a designer/builder that has the expertise and experience to be able to leverage your budget into the best combination of materials, design, quality, and execution for you to achieve your vision. Greenworks Construction, LLC is still leveraging their sought-after local knowledge, design expertise and construction project management skills for Interior Remodels to their client's delight. From Hidden Hills to Culver City, Greenworks is responsive to all of Los Angeles and has been so for many years. Click here to read our testimonials.
One of the Best Rooms to Remodel to Increase Home Value is the Kitchen
Some things never change; kitchens are the center of most households. What does change, however, are tastes, technology, and activities. Most family and group gatherings spend significant time in the kitchen, and when it is time for either an upgrade or a complete redo, home owners are finding that today's kitchens are accommodating many people and many activities. This is why our clients rely so heavily on our designers for their knowledge of current trends in kitchen remodels. If you have an idea of what you want and would like an experienced set of eyes on your plan, Write or call us; we can help over the phone or set up an appointment.
Timeless Elements for Fixtures and Structures
Luxury Kitchen Remodels are very popular with discerning home owners. High-end remodels are our expertise, and we are the best in the business for quality construction. When home owners build-out, add on, or even create an ADU (Additional Dwelling Unit) within their home, we help them to realize the right design plan for the existing style and structure of their home. Continuity of architectural design is just as important as elements that will be appreciated a decade from now.
Make Sure Your Design is Relevant for New Purposes
Smart Kitchens, with internet-capable and pre-programable appliances, are the latest trend in luxury house remodeling. Not only that, but the need to plug in all kinds of tech and gear requires specific power, lighting, seating, and acoustic considerations. Depending on you and your family's interests, we will diligently ensure that everyone has what they need to keep working and relaxing while enjoying together the amazing environment you designed. Our design teams can help you work through the different appliance choices so that you know exactly what you are getting.
Designing for Flexibility
The function is always changing and one of the recent trends to address these evolutions is to create a space to be as flexible as possible. What used to be a breakfast nook for school-age kids now seems to function as a tapas bar, or workspace for a project, or an updated and comfortable space to enjoy holiday gatherings. Accommodating you and your family now and in the future can be incorporated into you design choices. Sometimes, it helps to see what other clients have done to assess if it is a great choice for you as well. Click here to see examples of our previous builds so you can compare and choose different elements.
Customizing the Functionality of Your Kitchen with the Island
Kitchen Islands are as popular as ever and have been customized to every possible use; housing appliances, storage, power for technology, entertainment components and much more. Some even double as home offices. The best thing about customization in a new kitchen remodel in your existing home is that you most likely have a clear idea of what your current kitchen lacks. We will show you creative and cost-effective options to find solutions to your specific needs, even if you don't have an idea of what that would look like. We do. Click here to schedule a visit to get your creative juices flowing so you have an idea of what you can work with. We are aware of all the current and state-of-the-art solutions and you will be amazed at what is available on the market today when we walk through them together with your specific design sensibilities in mind.
Expanding Kitchen Square Footage is the Most Common Upgrade
Expanding square footage for your kitchen may include Exterior Remodeling as well. If your kitchen remodel is actually an expansion, then utilize our expertise incorporating the new exterior elements to work perfectly with your already existing exterior finishes. Windows, sliding doors, movable room dividers, skylights, patios and decks off of French Doors – are all options to explore when extending past your current structure.
Now You Have a Great Place to Hang While You Remodel The Rest of the House
Whether you are moving into a new place and waiting for renovations to be completed, or you plan to stay in your home while a rebuild is underway, getting the kitchen done first allows you to enjoy it while you are otherwise displaced. Greenworks Construction project managers address all logistical considerations for the build so as to best manage your displacement and keep it to a minimum based on construction timelines. We will consider all your needs throughout the process and ensure that your renovation is worth the wait. If you want to get an idea of the best timing for your project, let us know your thoughts and we can estimate timing based on your choices.
The Better Your Team the Better Your Build
The most discerning home owners want the best quality, price, and service. Our design/build process is well-tested and incomparable. No ball is dropped, nothing falls through the cracks, and our team listens carefully and completely to ensure we know what you want. Our collective expertise will focus on materializing your vision, within your budget, and on time. Find more at greenworks-construction.com and click here: Million Dollar Listing and House Hunters to see us in action. We love a challenge and our clients love our results. Take advantage of our resourceful and established professional services to make your kitchen dream come true.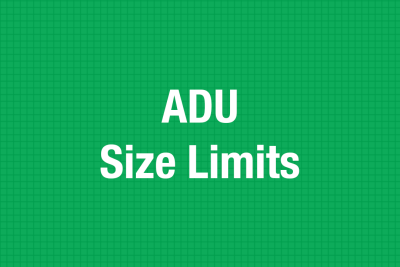 June 27, 2023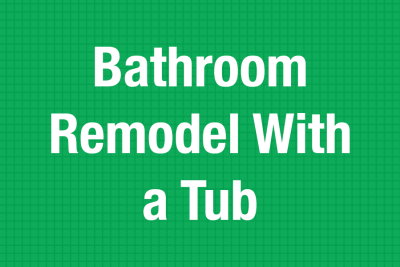 September 7, 2023