Crafting Dimensional Coworking Spaces for the Modern Business
February 14, 2020
---
As a cutting edge business owner, it' has become critical to provide a space for your team and visiting clients that is well suited to our company's needs and improves the quality of your employee's experience existing in their workspace. Hiring well suited, experienced Contractors in Los Angeles to design office spaces is not always easy, especially today with a rapidly evolving definition of what an office environment could be. Nowadays, most new office spaces are multidimensional and provide a home away from home- with kitchens, games, and lounge areas that simulate the essence of a living room. These workspaces are meant to cater to the worker's needs, boost morale, enhance production, and increase continuity and communication amongst coworkers or "team members". By designing a thoughtful and considered layout, and by installing the right framework, you'll be able to provide a productive working environment that your client and their employees will love. Below, we've outlined some things to keep in mind during the design process. Inspired rooms, spatial separation, and exciting elements to employ may help inspire your blueprints.
Open Air Allows For An Open Mind
Today, open floor plans have become the new staple or standard in office design. More and more companies are realizing that allowing their employees to freely communicate, work together and experience closeness effectively increases productivity and the overall team morale. There has been a great metamorphosis in the way that we understand and exist in shared spaces. The entire culture surrounding what a workday looks like has dramatically shifted. Interior and exterior remodeling has generated a huge impact on modern business. The architects and space designers of today have worked hard to spatially optimize office environments to allow for a more integrative approach amongst the modern workforce. They understand that there is a certain strategic benefit in crafting inspired and artful shared workspaces for the professional atmosphere. These floor plans increase visibility, natural light, and breathability throughout the office environment. By working with a cutting edge construction Los Angeles team, you'll make room for many inventive spatial solutions and targeted rooms that will add intrigue and excitement to your coworking space.
A few key factors to consider during the redesign are:
spatial barriers
doors, walls, and partitions
lighting and aesthetics
shared rooms
amenities
When setting out to design a shared office environment, something to carefully consider is the materials used to separate spaces and offices. The updated solution to the outdated cubicle is glass wall partitions and translucent glass wall partitions that allow for the natural flow of light to pass from room to room. While still offering necessary privacy and healthy space amidst hundreds of other employees, glass partitions lend a separate but equal feel to the workplace. This allows for the individual to enjoy their own space while still being able to see into the open floor. 
Mindfulness Goes A Long Way
A recent innovation to the working environment is providing employees a yoga or meditation room. Due to unavoidable physical fatigue from sitting for too long a time during the workday, more and more companies are deciding to integrate stretching rooms into their workplace. By designing workers a space for some healthy breaks to stretch, breathe, recenter and improve their physical health, you'll effectively boost productivity, increased mental capacity and overall contentment amongst a workforce.
Let's Put Our Head Together
While open floor plans are a great way to achieve integration, cohesion, and an overall team mentality, any office environment should come equipped with a full-size conference room for important/private meetings and presentations. Some like to think of these rooms as productive think tanks. Not providing one would be a big detriment to any business. People need to be able to gather around a table, bounce ideas off each other, check-in on progress, etc. To engineer a stylistic balance of privacy with visibility, use modern and aesthetically appealing glass dividers to integrate a conference room amongst the rest of the open floor plan. This way, you'll provide a "separate yet together" feel that your clients will thoroughly enjoy.
Considering these innovative office design elements, you'll be on your way to updating your workplace in 2020. For the latest in business remodeling, check out Green Works Construction for ideas, inspiration, and photos of past projects.
We at Green Works provide professional service and exceed expectations with each and every project we undertake. As top Contractors in Los Angeles area we're ready and excited to help get you started on your green home improvement and provide quality and value above all else. Contact Us to get in touch with one of our knowledgeable representatives today, and make your vision become a reality.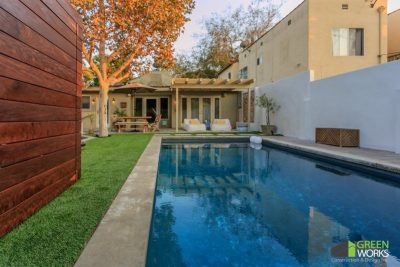 February 20, 2017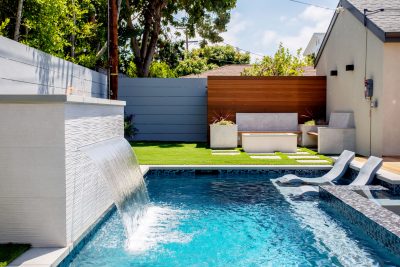 May 16, 2023