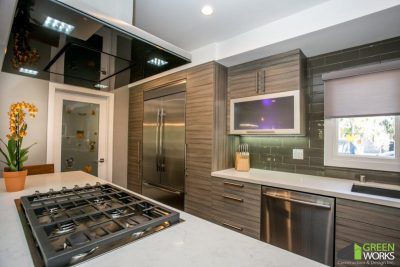 The Pros and Cons of a Kitchen Designed with Stainless Steel
June 26, 2017
---
Outfitting your kitchen with stainless steel is attractive to those who are looking for an industrial style kitchen. There are various designs implemented by kitchen remodeling contractors in Woodland Hills using this material. There are different ways you can implement steel into your kitchen, but before you do, you should know the pros and cons. This way, you can make a more informed decision before making the purchase.
Let's review the good, the bad and the ugly for designing a stainless steel kitchen.
Countertops of Steel
One of the key areas of the kitchen that homeowners apply steel to is the counters. One reason of doing so is because of its durability. You can place hot pots and pans on there without causing burns. However, you do have to worry about scratches from your knives when chopping and slicing. This can be easily avoided by using a chopping board. Since these style counters aren't porous, you won't have to worry about stains, bacteria, mold or other types of germs commonly found in homes.
So if you're looking for a sterile kitchen, then this is one way to go about it. It's the perfect place for preparing all types of foods, including meats, veggies and baked snacks. The counter is also resistant to various types of liquids, such as oil, grape juice, wine, acids and beets. Children and aspiring chefs alike can practice meal prep without worry.
Another upside to steel counters is that they look great. If you keep them shined and scratch-free, you can have great looking countertops for many years. There are kitchen remodeling contractors in Los Angeles and Woodland Hills that can provide customized edges and worktops tailored to your needs and style.
The downside to having stainless counters is, again, they can be easily scratched. And once they are, it becomes very noticeable. There are ways you can get rid of them, such as by having them professionally buffed. They can also be dented easily, so avoid placing heavy items on them. If you don't like much noise in the kitchen, you won't like the clanging sounds of placing pots, silverware and dishes on top of these counters!
Stainless Cabinetry
Another way you can incorporate steel into your kitchen is with the cabinets. In most homes, wood is the predominant choice for cabinetry, but it doesn't have to be. There are various pros to considering steel over wood:
• You never have to worry about refacing them
• You never have to paint or repaint them
• There's never any wet warping
• It's easy to install, since they come pre-assembled
There are also a number of pitfalls associated with these style of cabinets, which include:
• They can be pretty noisy when you're opening and closing them
• The price can be rather high compared to wood
• The style can feel a bit too cold for some homeowners
• They don't always match well with certain materials, making designing a bit harder
• Keeping them looking great requires some maintenance (i.e. oiling them down to keep a nice sheen)
If you're wondering about the cost, you can expect to pay anywhere between $340 to $500 per cabinet. And if you want them customized, the price can run upwards of $750 to $1,000.
Unfortunately, this doesn't include the cost to have them installed by a kitchen remodeling contractor in Woodland Hills. Some contractors in Woodland Hills are hired to install steel for bathroom remodeling projects, so it's definitely versatile.
Hopefully, the above provides enough intel to help you decide whether stainless steel is right for you and your kitchen. Do your due diligence in advance, so you don't end up disappointed with your kitchen remodel.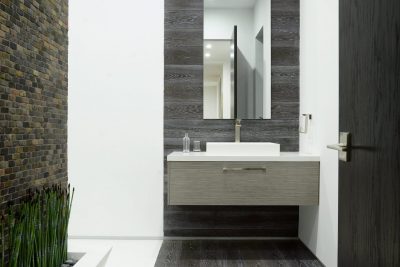 December 19, 2016
July 24, 2017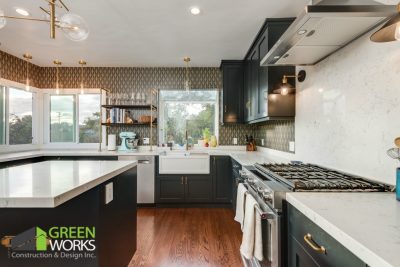 February 14, 2018