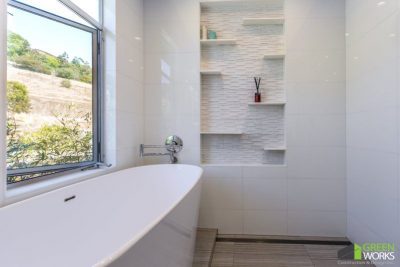 Need to Remodel Your Basement? Don't Overlook these Key Areas
April 3, 2017
---
If you ask any room addition contractor in Los Angeles, they'll tell you that the simplest way to add a room to your home is to transform your basement space. The basement is one of the most overlooked areas, besides the garage and attic. These are all excellent for creating offices, bedrooms and even studio apartments. If you live in Los Angeles, chances are you have a basement – consider including it in your upcoming home remodeling projects.
Before you start adding to your basement, let's first see what you should do to make it a livable space.
Check to See if there Are Any Water Issues
The last thing you need is for your new basement office to be succumbed by flooding or mold. This can be avoided by simply checking the foundation and walls for cracks. It would also be a good idea to have a plumber inspect the pipework to ensure they're in tiptop condition. One way to know if there's a potential water problem is if your basement is always damp and moldy smelling. Work with a home inspector to get to the bottom of any potential issues.
Determine How You Want the Basement to Be Used
Again, there are many different ideas you can bring to life during your basement renovation. If you're not sure what's possible for your basement, you can consult with a home remodeling expert in Los Angeles. Depending on the space and size of your basement, you can opt for a private office, bedroom with a bathroom, or a studio equipped with a kitchenette. The odds are definitely on your side – it just takes a bit of creativity.
Don't Go at it Alone
Obviously, remodeling a basement takes a bit of expertise. This is especially true if you run into any issues with your foundation or plumbing. Even if you don't have any underlying issues with your basement, you want to ensure everything is done seamlessly and with great quality. Your best bet is to hire remodeling contractors in Los Angeles that offer design services. This way, everything can be pre-planned and then implemented by experts. If you want to get the best bang for your buck and ensure a satisfactory outcome, then this is the route to take.
Don't Forget About Air Circulation
Most basements don't have built-in A/C or heater vents, which means it can get very cold during the winter and hot and stuffy during the summer. If you're going to use the basement as an additional room, then you need to have proper circulation. Registers and vents will need to be installed and connected to your HVAC system. A return air duct will also be required. This should be installed away from the furnace, so exhaust fumes don't get pushed into your home.
Ensure the Walls are Insulated
This will help to keep your basement dry and comfortable, since it blocks out the cold air and prevents condensation. The basement floor is normally cool, so when warmer air comes through, it leads to condensation. Insulated walls will stop this from happening, which will in turn prevent mold and mildew from spawning.
Combine Natural and Artificial Light
Most basements have windows, but not enough of them. The artificial lighting you install should be bright, so it feels more homely and less like a cave. If you plan to use it as a movie or entertainment room, then you can install dimmers, so you can control the brightness of the lights.
Home remodeling is a great way to boost the property value of your Los Angeles home. Focusing on the basement is an exceptional way to add more usable space to the home, making it more practical for your family and prospects who may buy your home in the future.