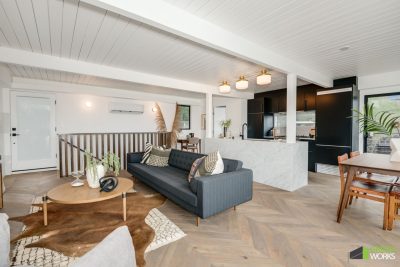 Invest in Your Business During COVID-19
March 28, 2020
---
A lot of business owners are stuck with empty stores and restaurants wondering what there is to do during this pandemic-induced quarantine. With customers stuck indoors at home, and a widespread halt on in-person services, it's left many with fears of bankruptcy, closures, and the immense stress of an unstable future. Yet with all of these unknowns, there is still hope and action to be taken during these unprecedented times. As a business owner, if you can transition away from a fear-based mentality into that of a positive outlook, you'll start to notice all of the ways in which you can capitalize this global stagnation and use this time wisely to position your business into a place of future success and novel opportunity. Here are all the ways in which utilizing these strange times can actually benefit you and your business in the near future.
Empty Business Opens Up Improvement Opportunities
With empty restaurants, gyms, retail spaces, offices, and all other in-person services, you have the opportune moment right now to update your interiors, remodel your shop and bring your business into the contemporary moment while this crisis persists. Under normal circumstances, it's almost impossible to carve out a significant amount of time to undergo renovations. The inevitable loss of business experienced during a remodel can be devastating, leaving most business owners with the difficult decision to either forego upgrades or relinquish valuable business. Either way, the business suffers. Choosing to put off upgrades can have a serious consequence on your establishment- as outdated interiors, unsanitary conditions and inconsistent design can be large deterrents for potential customers and passersby. Use this time to tackle that interior remodel your business has been craving, redesign the layout of your retail space, deep clean your interiors, or update your storefront and landscaping.
Plan For Future Success
You'll want to emerge from this economic crisis in better shape and stronger than you were going into it. If you can think long term and plan for future success, you won't be just another closed business as a product of this pandemic. Start by considering all of the attributes contributing to a successful business and then construct a step by step plan to achieve those goals and upgrades. Investing in the aesthetic development of your business, crafting a comprehensive online marketing strategy, and improving your customer relationships are all measures to take during this stagnant period. By working with the best contractors Los Angeles, keeping a clear mind and thinking pragmatically, you'll come out on top once this crisis subsides.
Update Online Platforms and Marketing
Now is the perfect time to update your online platforms such as your app, social media, your company website, and your email marketing. Because everything has turned digital and remote, it's important that you perfect your business's online ordering capabilities and streamline internet sales. This should all be happening as quickly as possible to retain your valued customers and to expand your current and future client base. Working with a knowledgeable SEO digital marketing team could be a big help during this time.
Take Advantage of Decreased Costs and Increased Availability
Across the States, a lot of construction projects have just recently been put on hold or discarded altogether. Local Los Angeles construction has also been affected, consequently freeing up schedules for those in the building industry, and as a result, you can enjoy the wealth of available options. From remodeling contractors Los Angeles to Construction Companies Hidden Hills Ca, and Exterior Remodeling Beverly Hills, Ca, the options are endless. Choose a well-known contracting company in Los Angeles to actualize your business upgrades and get started on that invaluable update as soon as possible.
By being pragmatic and considering how you can increase the value of your business, you'll position yourself in an economic stronghold and ride out this crisis. Utilize these unprecedented times to invest in your business and in your financial future with the best contractors Los Angeles. Greenworks Construction is the team to realize your construction dreams. Contact Us to get in touch with one of our knowledgeable representatives today, and make your design dream become a reality.
April 13, 2023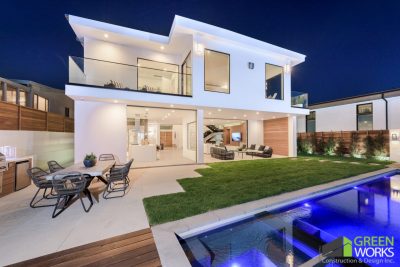 January 11, 2020