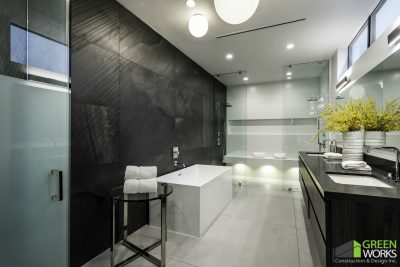 Find Your New Design Groove with Green Works
February 7, 2019
---
If you own property in Los Angeles and Woodland Hills, it's not enough to sit back and enjoy your new, beautiful home. In Southern California, a home is a serious investment. Part of being a homeowner means giving some thought to boosting the value of your property, either through renovations, additions, or exterior remodeling. So why wait? If you already have a gorgeous summer home or a beach house that you're priming to sell or a new property that could use a facelift, we're the ones to call. As an experienced, family-owned business proudly serving Woodland Hills and Los Angeles, we know what it takes to deliver a completely licensed, bonded, and insured remodeling job that will leave you awestruck. Trust us with your bathroom or kitchen remodeling in Woodland Hills, and we won't disappoint.
Give Your Home a Fresh Start
Even if you're totally satisfied with your home as it is, that's no reason not to think about the future. Whatever the current value of your home, a home remodeling job in Los Angeles could end up seriously increasing the ROI on your home. Even if you never want to sell, it's important to keep your home in great shape if you don't want it to lose any resale value on the market. Your home is part of your investment portfolio, and you should treat it as such. You also deserve to live in a home that's as splendid as possible. That's where we can help. From kitchen remodeling in Woodland Hills to room additions in Los Angeles to finding the best contactors in Glendale CA, we'll do our absolute best to deliver the renovation your home deserves.
Don't Settle for Less Than Ideal
If you've ever had extravagant plans for a bathroom or kitchen redesign, there's no reason not to invest in a renovation job today. If you want to add on a room, knock down a wall to open up your space or create a home office in an underused part of your home, we can help you get there. As one of the most trusted remodeling contractors in Los Angeles, we only work with high-quality materials and licensed, skilled workers to bring your home renovation projects to completion. Creating a better home shouldn't be thought of as an extravagance. Recent studies have shown that a kitchen remodeling job in Woodland Hills will be able to gain back 80% of its initial cost even if you never choose to sell. A bathroom remodeling job in Los Angeles by Green Works construction will bring in a 62% return, making it a profitable investment for any homeowner.
Live Bold and Beautiful in Your New Home
Have you ever wondered whether you're really making the most of your Woodland Hills home? Have you thought about what might bring more joy to life on your new property? Maybe you've daydreamed about having a bigger bathroom or more kitchen space. We can help. Hundreds of families and business owners across Southern California have trusted us time and again to deliver beautiful results without breaking the bank. As one of the most highly-rated general contractors in Los Angeles, we take our job, and our reputation, seriously. Don't struggle to adapt to a too-small bathroom or a poorly-designed kitchen. Let us turn your Woodland Hills home into a place you'll never want to leave.
The Green Works Guarantee
We're a family-owned company that loves our work. Because of this, we're committed to delivering the highest-quality work to our community members in Woodland Hills and Los Angeles. Whether you're in the market for outdoor remodeling, kitchen reconstruction, or a large-scale renovation project that will leave your home looking brand new, count on Green Works Construction to deliver quality each and every time.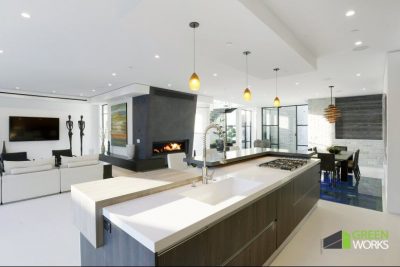 May 8, 2017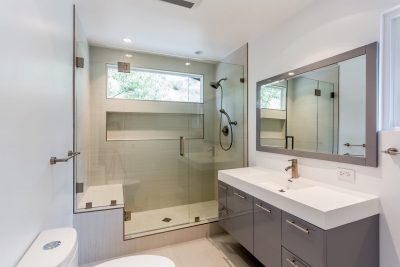 January 2, 2017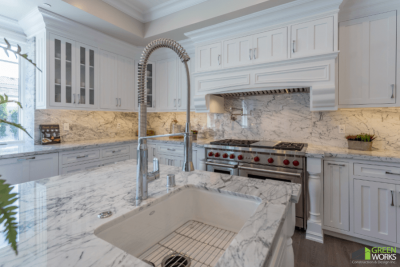 January 16, 2017