ADU Terminology: Your Essential Guide
June 15, 2023
---
Your Essential Guide to Understanding ADU Terminology
Embarking on the journey to build an Accessory Dwelling Unit (ADU) can be quite the adventure, particularly if you're unfamiliar with the ADU terminology associated with this type of construction. But don't worry, we've got your back! This comprehensive glossary is your go-to guide to navigating the language of ADUs. As you progress through your project, you'll find this a handy resource to refer back to.
Cracking the Code: Zoning Terminology
Accessory Dwelling Unit (ADU): Essentially a mini home, an ADU is a self-contained living space that sits within or beside a single-family dwelling. ADUs are typically attached to the main property and cannot be sold separately.
Detached ADU: A self-standing structure that is entirely separate from the main dwelling. Often called backyard cottages, carriage homes, or laneway houses, these types of ADUs provide independent living quarters.
Attached ADU: This refers to an ADU that shares a common wall with the main house, such as a converted basement or garage, or an in-law unit. These can also be referred to as 'Granny Flats', although the terminology isn't exclusive.
Junior ADU: A smaller ADU located within the existing confines of a single-family home. In California, for instance, these must be less than 500 square feet, and owner occupancy is required.
Setbacks: This is the minimum distance from property lines that a structure must be built. It applies to front, rear, and side property lines.
Floor Area Ratio (FAR): This ratio determines how much of a property can be built upon. It's calculated as the total square footage of livable space divided by the total square footage of the land parcel.
Architectural Compatibility: In many areas, it's necessary for ADUs to visually match the primary dwelling in aspects such as roof pitch, siding, windows, doors, and colors.
Lot Coverage: This refers to the proportion of a lot that can be covered by structures. It's important in determining the maximum size of an ADU.
Parking requirements: Depending on your location, there may be requirements for off-street parking for the ADU.
Discretionary Review (DR) and Ministerial Review (MR): These terms refer to the review processes of planning departments, which can either be case-by-case (DR) or based on zoning compliance (MR).
Financial Jargon Unlocked
Home Equity Line of Credit (HELOC): A loan backed by your home's equity, a HELOC allows homeowners to borrow money using their house as collateral.
Cash-out refinancing: This is when a homeowner refinances their mortgage for more than the outstanding balance, receiving the difference in cash.
Appraisal: This term refers to the estimation of your property's current worth or its projected value after construction.
Assessment: An official valuation of your property for the purposes of determining property taxes.
Property tax: This annual or semi-annual tax is levied on property owners by the state or local government.
Fixed rate loan: A loan where the interest rate stays constant throughout the loan term.
Loan to value ratio: The comparison of a property's total loan amount to its appraised value.
Private mortgage insurance (PMI): This is an additional charge that banks might add to loans they deem riskier.
Rate and term refinance: A type of mortgage refinance where the loan size, interest rate, and term may be adjusted, but no cash is taken out.
Armed with this glossary of ADU Terminology, you'll find yourself better prepared to navigate the process of building your ADU. So, keep this guide handy as you embark on your ADU project and happy building!
Further Reading and Resources
To delve deeper into sustainable construction, we recommend these excellent resources from Greenworks Construction. These comprehensive guides provide invaluable insights and expert knowledge on a wide range of topics related to home construction, remodeling, and sustainability.
Accessory Dwelling Unit Design
Want to understand more about designing an accessory dwelling unit? Read this guide.
Home Building Costs in Los Angeles
For insights into the costs associated with home building in Los Angeles, check out this resource.
Kitchen and Bathroom Remodel
Discover the intricacies of kitchen and bathroom remodels with this informative article.
Building Permit Requirements in Los Angeles
Familiarize yourself with Los Angeles building permit requirements with this comprehensive guide.
Earthquake Retrofitting in Los Angeles
Learn about the importance and process of earthquake retrofitting in Los Angeles in this detailed guide.
Accessory Dwelling Unit Permits in Los Angeles
Understand the process for securing an accessory dwelling unit permit in Los Angeles by reading this resource.
Kitchen Remodel Design Choices
Explore the possibilities for your kitchen remodel with this article on design choices.
Backyard Remodel in Los Angeles
Thinking about a backyard remodel in Los Angeles? This guide has all the information you need.
Garage Conversions in Los Angeles
Transform your garage into a functional living space with this guide on garage conversions.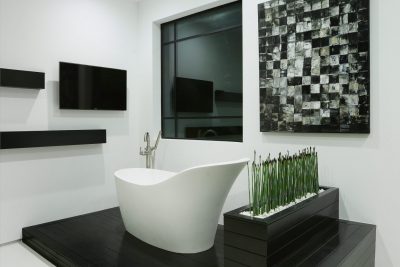 January 24, 2018