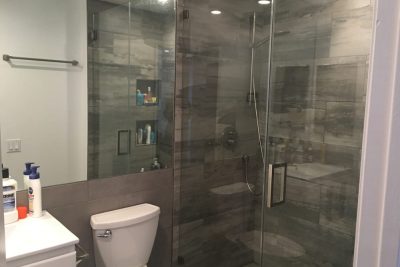 August 31, 2017
---
We had a fabulous experience with Itay Farber from Green Works.  In fact we keep thinking of reasons to bring him back for more projects because he does excellent work and he has become a friend.  I attempted to post "Before" and "After" photos on the Green Works yelp page, but I am not the most tech-savvy person, so I'm not sure if they saved correctly.
On to the review…
When we met Itay he was very empathetic and encouraging while I lamented the sad state of our condo bathrooms.  While I was somewhat skeptical, he was energized by the challenge.  I wasn't sure what we could realistically do with the small spaces, and I wistfully said to my husband and Itay that I wished that the master bath could be like a "Scandinavian sauna," one that would my oasis.
He instantly understood what I meant.  We looked at pictures of projects he was currently working on, pictures from Pintrest and Houzz and came to an agreement on style.  Itay helped my husband and I chose our fixtures and tile at various show rooms.  He encouraged us to take risks on a few of the elements and it worked out beautifully for us.
The project started quickly, with no lapses.  Itay and his tile expert Rigo are definitely both type A personalities, which I appreciate.  I saw Rigo hand-sawing bathroom tile to make every piece fit beautifully.
I honestly knew what I wanted but didn't quite think it was possible.  Itay, Rigo and the Greenworks team are the best.  Oh, and I have my Scandinavian sauna now.  🙂
September 18, 2023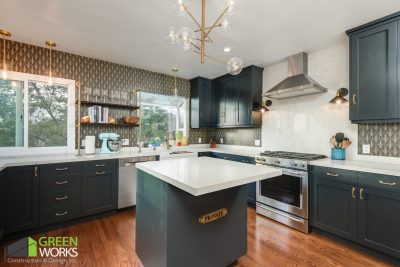 November 9, 2019