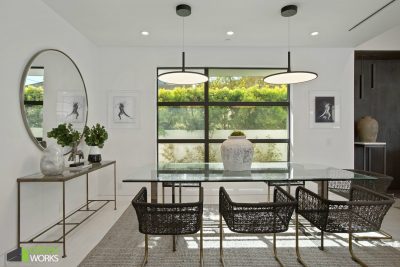 Boost Your Los Angeles Property Value with These 5 Simple Home Improvement Tips from GreenWorks
May 10, 2019
---
You love your property. You wouldn't change a thing about it, except for that one tiny detail. You know the one I'm talking about. Maybe it's that the windows let in a few more drafts than they should. Maybe you've been meaning to take on a new home improvement project, but you haven't had the time or the energy.
GreenWorks can help. Making your home look and feel its best isn't just about throwing money at a problem. Sometimes, a concerted effort to fix one aspect of your home can end up boosting your ROI, protecting your home's internal structure, and making you feel like a smart, savvy homeowner who knows how to make their property work for them.
So where should you start? If you're looking for a room addition contractor or a general contractor in Los Angeles, not just any will do if you're looking to make major positive changes to your home. Here are a few tips for making your home the absolute best it can be, courtesy of GreenWorks general contractors in Los Angeles. 
Do a Minor Bathroom Remodel
While it's up to you to define "minor," market trends show that even the smallest attempts to make your home bathroom nicer can yield you a whopping 102% ROI. That means that even if you spend six figures ripping out your tub, replacing your showerhead, and adding a few new sink fixtures, you could make up the cost and then some should you choose to sell. Even if you're not thinking about selling, there are tons of compelling reasons to invest in a bathroom remodel on any scale. Your bathroom is one of the most highly-trafficked areas in your home. As such, it gets dirty, grimy, and dated without anyone noticing. In fact, if you've just moved into a pre-owned home, you've probably already noticed a few areas where your bathroom is lacking. It doesn't take much to rip off the old wallpaper and replace it with a fresh coat of paint. If you want to spring for something bigger like a tub inlay or a tub-to-shower conversion, it's going to cost extra. Still, there's a fair chance you'll get that money back in the end.
Get Your Landscaping Right
Too many homeowners pay obsessive attention to their interiors without taking a moment to consider what a spruced-up exterior remodel can do for a home. Curb appeal is a real thing, and you can have the most beautiful home on the block and still have a tough time selling if your landscaping isn't up to par. There's good news: making your outdoor area look amazing is easier than ever these days. Making a small change to your outside space could net you more in curb appeal than a full-scale bathroom remodeling job in woodland hills. Get creative with some floodlights around your property for a dazzling nighttime display or install some stone pavers to create a nice path through the backyard. These changes don't cost a lot, but they can make a world of difference to someone who's interested in buying your property.
Repaint Your Exterior
Home siding trends are changing quickly, with the bright yellows and whites of yesteryear giving way to cool, dark grays and charcoal blacks with a white trim. Exterior remodeling is just as important as indoor remodeling, especially if you know what buyers are looking for. If your home siding is looking a bit worse for wear, repainting is a great way to give your home a fresh new look. It's also a great way to spot home damage before it becomes a big problem. Before painting your siding, you should have it cleaned via pressure washer so that you can get a good look at what's going on underneath all that dirt and moss buildup. Are you seeing the early signs of mold or mildew? Is there water damage? If your siding needs some love, either repainting or upgrading your siding can help your home stay protected from the elements while giving your property an on-trend new look.
Upgrade Your Door
You might not give a whole lot of thought to how your door looks, but your visitors do. Next time you're outside doing housework, take a look at your door. Does it look old, chipped, and dull? Could it use a fresh coat of paint? Maybe you're sick of the way it squeaks or slams shut. If you're finding any flaws with your door, you might want to think about sprucing it up or, if it's in really bad shape, replacing it. This is a less-costly improvement job than you might think, and it won't just contribute to your home looking better from the outside. It will also help you keep a safer, temperature-controlled home in the long run.
Do a Small Home Addition
One of the best ways to make sure your property sells fast when the time comes is to add on a home addition. As one of the best room addition contractor firms in Los Angeles, GreenWorks has you more than covered in that department. Whether you want to open up your home by building a sunroom or greenhouse, convert your garage into a fully-functioning office or gym space, or simply create a place for guests to stay for longer periods of time, an addition will help boost your home's value while making it feel roomier and better-equipped to serve visitors. A small room addition could also help you organize your home better. If you're looking to free yourself from clutter, sometimes getting your closet reorganized simply isn't going to cut it. You need to contact GreenWorks, the best general contractors in Los Angeles, to turn your home into a spacious, guest-friendly place for friends and family to hang their hat.
It doesn't matter how you choose to spruce up your home, as long as the end result keeps you smiling whenever you lay eyes on it. If you're looking for a home improvement or home remodeling Los Angeles job, GreenWorks is going to give you that satisfaction every time.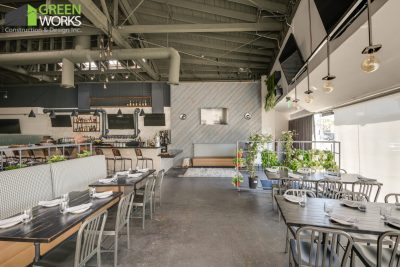 October 17, 2019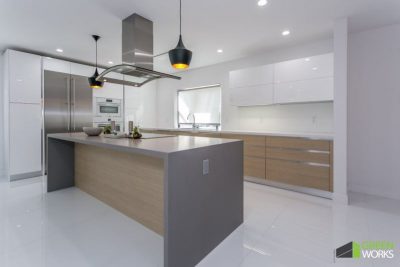 March 20, 2017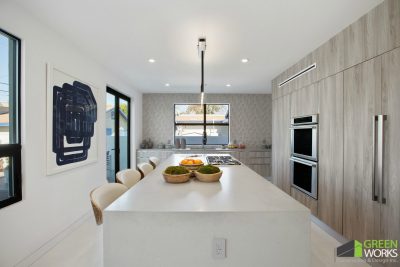 January 25, 2019