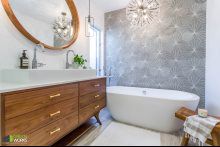 May 9, 2017
---
I have worked with David at Greenworks for about 9 months now, spanning over 2 large projects, and have also given them multiple referrals. I would work with David and his team again. David is super nice and easy to work with. They get the job done super fast. They are definitely not the cheapest but they stand by their work and they will fix it until you are happy.
One job that we hired Greenworks for was far away from my house and I couldn't be there every day. David checked on it often, at least two times a week, and reported back what was going on, with photo updates. We had unexpected issues with mold and a water pipe burst and David handled all of it, super fast and super easy, saving me a huge headache. And he was nice through it all!
If you decide to work with them, a few suggestions to make the process easier on both sides: 1. Make sure you approve of all details on plan before starting the job (not doing things as you go which can lead to more expenses and frustration on everyone's part)2. Be clear about expectations for weekly cleanup and covering up of areas that won't be remodeled.3. Check the work on an ongoing basis, not just at the end of the job. Things can be misunderstood or details not discussed and it's always easier to fix if it's done right away.4. If you change plans, make sure you know how much it's going to cost.
Like I said, I would hire them again. If you are price shopping, they won't be the cheapest. But it's never a good idea to go with the cheapest vendor anyway!
August 24, 2020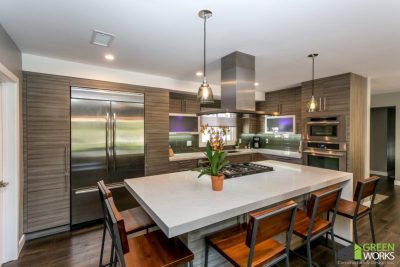 May 1, 2017